You are here
Squash BC: 2020 Fund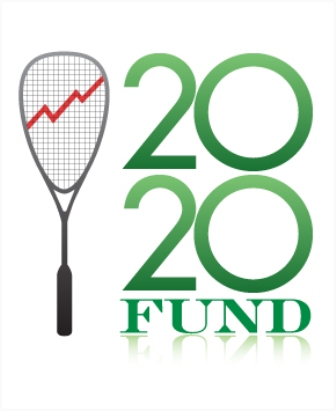 The 2020 Fund was established in 2000 by Squash BC to help protect the future of squash in British Columbia. As funding from government and other sources becomes less predictable, it is important to find alternative ways to ensure a sound financial future for the sport of squash.
The income accumulated through the 2020 Fund will be used to promote the growth of the game through the development of junior squash. By establishing a vibrant and well-financed junior program, Squash BC will take a major step toward a successful future for the sport in this province.
The initial goal of the 2020 Fund was to accumulate a minimum balance of $200,000, with a portion of the endowment income to be used to provide additional financial support for junior squash. This target was reached in June 2010.
The new goal is to continue to grow the 2020 Fund so that, together with other funding sources, it can provide the level of financial support needed for programs that successfully broaden the base of junior squash players and develop their long-term interest in the game.
Distributions from the fund support grassroots development and expand the base of junior squash players.
For more information on the 2020 Fund, please visit the website.
Contact the Organization:
To properly recognize all donors for their contributions, Vancouver Foundation will share your name and donation amount with the fund advisor unless you have checked the anonymous box on the donation form.
Donations to this fund will support the charity's general charitable purposes. Statements about the fund's purpose or how donations will be applied are reflective of the charity's current intent and are subject to change.
These funds will be invested, but may be accessed by the charity should the need arise.​
For questions about this fund or Vancouver Foundation, please email Mandy Pui.