You are here
Canadian Society of Intestinal Research
The Canadian Society of Intestinal Research (CSIR) is committed to improving the lives of people with gastrointestinal (GI) and liver conditions, supporting research, advocating for appropriate patient access to healthcare, and promoting GI and liver health.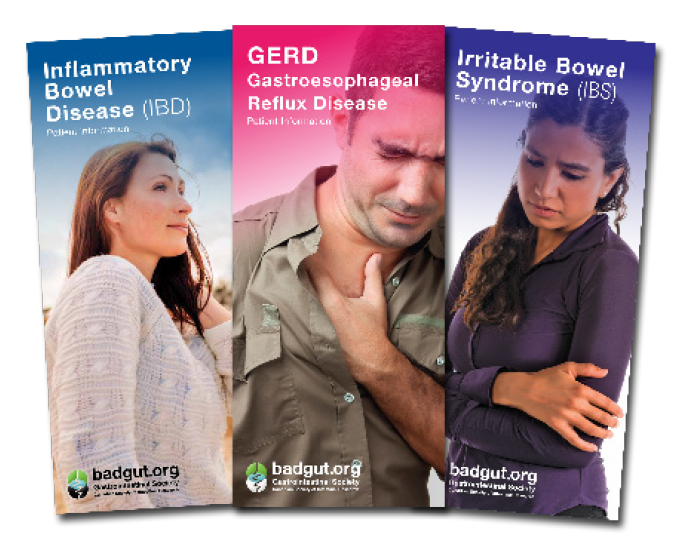 Since 1976, we have been a leader in providing trusted, evidence-based information on all areas of the GI tract. We operate a number of core services and programs that focus on serving British Columbians with trusted medically sound information, such as:
publishing and distributing free patient information pamphlets on more than 30 topics on digestive and liver health and nutrition
hosting free public BadGut® Lectures that cover various topics
producing and distributing the quarterly newsletter, the Inside Tract®, which contains current information on GI and liver research, medications, new technologies, and more
outreach in community initiatives and patient advocacy by working closely with healthcare professionals and governments at all levels 
spreading awareness through our website, social media accounts, and more. We were successful in having April proclaimed as Irritable Bowel Syndrome Awareness Month. 
It is with your generous support that we can continue to make a difference in the lives of British Columbians affected by GI and liver diseases and disorders.

For questions about this fund or Vancouver Foundation, please email
Mandy Pui
or call 778.309.0960
To properly recognize all donors for their contributions, Vancouver Foundation will share your name and donation amount with the fund advisor unless you have checked the anonymous box on the donation form.
Donations to this fund will support the charity's general charitable purposes. Statements about the fund's purpose or how donations will be applied are reflective of the charity's current intent and are subject to change.
All donations to this fund will be permanently endowed.
Funds:
Canadian Society of Intestinal Research Endowment Fund