You are here
Friends of Tupper Fund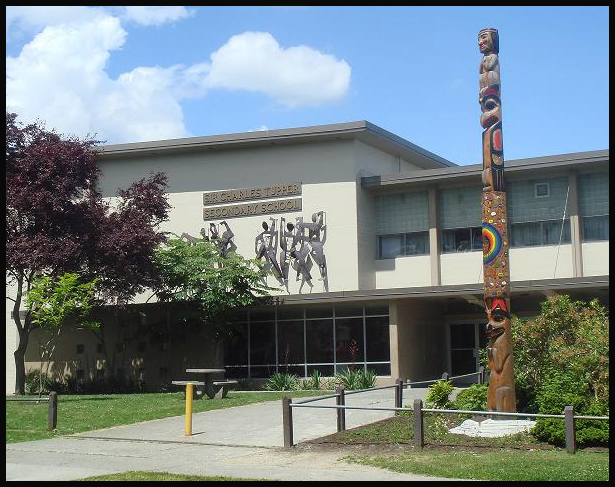 The Friends of Tupper Fund was established by five former students of Sir Charles Tupper Secondary School in Vancouver BC Canada in cooperation with the school, the Vancouver School Board and Vancouver Foundation, Canada's largest philanthropic organization, to commemorate the 50th anniversary of teaching excellence at Sir Charles Tupper Secondary School (1959/60 - 2009/10).
The purpose of the Fund is to provide scholarships and bursaries on a permanent and sustainable basis, using only the interest generated from the Fund's capital base, to assist Tupper students who, without this financial assistance, would not be able to continue with their education or training after graduation.
The Friends of Tupper Fund is administered by Vancouver Foundation, which will annually disperse funds to eligible Tupper graduates, based on advice it receives from the Fund's Board of Governors. Financial disbursements to Tupper graduates will start in the 2013 - 2014 school year.
The first $100,000 phase of the Fund was largely funded through the generous donations of more than 50 former Tupper students (the 'Founders') who gave $1,000 each to kick-start the fundraising. These donors will be recognized on a permanent plaque in the school foyer when the Founder portion of the Fund reaches its cap of 100 donors. The names of all Founders to date are listed on the Friends of Tupper website:  www.friendsoftupper.com.
The second $100,000 fundraising phase of the Fund is now underway.
For more information about this fund and its fundraising efforts, please contact:
Email:  tpaisana@yahoo.ca   
Mail:
Friends of Tupper Fund
c/o Principal
Sir Charles Tupper Secondary School
419 East 24th Avenue
Vancouver, BC  
CANADA V5V 2A2

Please note:
This fund's granting purpose is subject to change.
In order to properly recognize all donors for their contributions, Vancouver Foundation will share your name and donation amount with the fund advisor unless you have checked the anonymous box on the donation form.
All donations to this fund will be permanently endowed.
For questions about this fund or Vancouver Foundation, please email Cheryl Tam.