You are here
Lauren McLellan Legacy Fund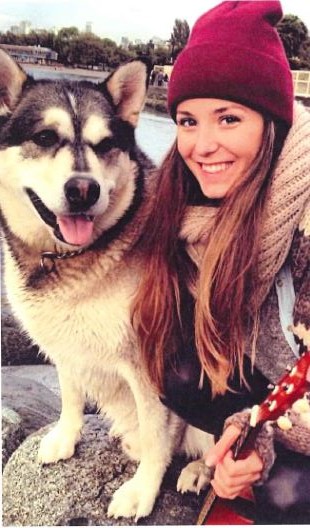 Lauren has helped so many to understand that life is precious, to appreciate every day and be present in each moment. Lauren was an example of someone who generously shared her loving spirit and many words of wisdom with others.
The McLellan family has mountains of memories and oceans of love for their amazing daughter and sister, Lauren. To commemorate her incredible soul, they created the Lauren McLellan Legacy Fund. This fund continues Lauren's generous spirit by providing grants that support community and organizations that were close to Lauren's heart.
Please join the McLellan family in making a donation to celebrate the lasting legacy of Lauren and the beautiful moments she left behind for everyone to remember.
 "Please make a point of telling someone you love how much they mean to you. Life is fleeting, we never get these moments back and from what I have learned this many years in, is how important it is to be honest with those around us. Dig into love, after all that is all we have in this life"
          ​-Lauren McLellan
            June 26, 2016
For questions about this fund or Vancouver Foundation, please email
Nicole Jeschelnik
or call 604.629.5356
Please note:
This fund's granting purpose is subject to change.
All donations to this fund will be permanently endowed.
​In order to properly recognize all donors for their contributions, Vancouver Foundation will share your name and donation amount with the fund advisor unless you have checked the anonymous box on the donation form.
Funds:
Lauren McLellan Legacy Fund