You are here
Team Tootoo Fund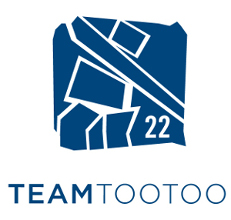 Jordin established the Team Tootoo Fund because he wanted to give back. The goal is to help a wide range of charitable causes including nonprofits addressing suicide awareness and prevention, as well as those supporting youth at risk.
For more information about Team Tootoo please visit the website.
Jordin's Story
He grew up in Rankin Inlet, Nunavut, with his older brother Terence and sister Corinne. This is where the boys' father taught them to play hockey.
In 1997, when Jordin was only fourteen, he left his hometown for Alberta to play on the Spruce Grove Broncos in the AAA Bantam league. Terence went to Manitoba to play Junior A hockey
By 2002 Terence was signed by the Roanoke Express of the East Coast Hockey League in Roanoke, Virginia, becoming the first Inuk to play professional hockey. Meanwhile, Jordin was lacing up his skates with the Brandon Wheat Kings in Manitoba, quickly becoming one of the biggest rising stars in Canadian Major Junior hockey.
In the summer of 2002 Terence came to train with his brother who was preparing to take part in Canadian junior team's summer evaluation camp in Manitoba. That August tragedy struck. In the wake of a drunk driving arrest, Terence took his own life. He was only 22 years old. To help deal with this devastation, Jordin focused on hockey.
In October of 2003 Jordin became the first Inuk to play in the NHL. For eight seasons he played with the Predators and continued to establish his reputation of a tough, fearless and skilled hockey player.
In the summer of 2012, a free agent, Jordin was highly sought after and signed by the Detroit Red Wings ending an era in Nashville where he had become one of the most popular players in the Predators history.
Most recently, on October 27, 2014 the New Jersey Devils sign Jordin Tootoo to a new contract.
Please note:
This fund's granting purpose is subject to change.
In order to properly recognize all donors for their contributions, Vancouver Foundation will share your name and donation amount with the fund advisor unless you have checked the anonymous box on the donation form.
Your gift will be made available to make an immediate impact in the community.
For questions about this fund or Vancouver Foundation, please email Craig Hikida.