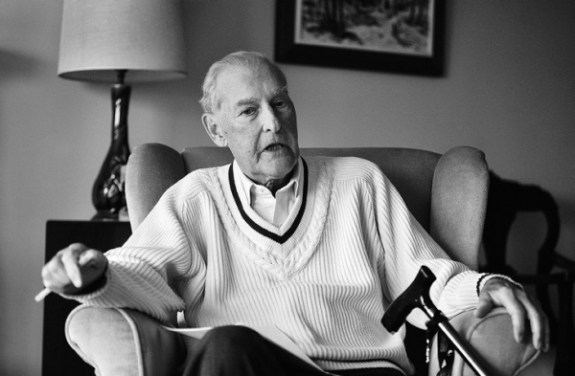 A Generous Heart: Gordon Dunn
This month, many metro Vancouver men are sporting brand new moustaches for 'Movember' in support of prostate cancer awareness and to raise funds. Yet few are aware that one of the most passionate prostate cancer activists, Gordon Dunn, lives right in our region. Gordon founded The Vancouver Advanced Prostate Cancer Support Group in 1998, the first support group in Canada for men with advanced prostate cancer. Since being diagnosed with prostate cancer in 1994, Gordon has made prostate cancer awareness his cause, and has become an expert on new research in the area.
Unfortunately, Gordon Dunn is nearing the end of his journey. Yet even while under palliative care in his home, he opened his doors to Pete McMartin of the Vancouver Sun for a feature story that chronicles his struggle with prostate cancer.
Many people don't know that in addition to his activism, Gordon has been a donor for Vancouver Foundation for several years. Because of his generosity, many non-profit organizations have benefited, and the effects of these gifts are immeasurable in the community. Recently, Gordon contacted Kristin, a Director in Donor Services at Vancouver Foundation, to make a donation to his fund; even with his failing health, Gordon made a point of thanking Vancouver Foundation for the work that we do.
We, in turn, thank Gordon for all the work that he's done as a crusader to raise awareness for prostate cancer, and we salute him for his past and continuing generosity to our community. His courage and spirit has inspired many, and his charitable gifts will live on.
For more information about prostate cancer awareness, please visit:
Written by Onjana Yawnghwe, assistant, Vital Signs Team