You are here
Allan R. Teather Memorial Fund
On January 9th, 2008, Terry, Andria and Natalie Teather lost their much-loved son and brother, Allan.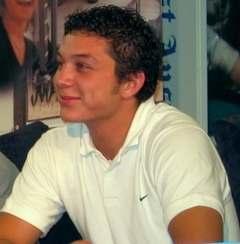 Allan had a generous, loving nature coupled with a wonderful ability to make anyone laugh. He volunteered for Special Olympics with his father and joined his mother and the family Labrador, Chase, when they visited the seniors' home where they volunteered. He showed a real interest and an affinity for giving back to those people who were less fortunate than he was. He touched everyone he met, was comfortable with seniors, adored children and cared genuinely about people from every walk of life, regardless of their backgrounds or the challenges they faced.
Allan had great potential, but he grew up at a time when young people can be easily influenced and make choices that have devastating effects. By establishing this fund in Allan's memory it is the Teather family's hope that by supporting organizations working with children and youth they will find meaning, purpose, peace and joy in their lives.
The fund will support:
vulnerable children and youth
athletics, particularly in an inclusive format
the well-being of animals
Please note:
This fund's granting purpose is subject to change.
In order to properly recognize all donors for their contributions, Vancouver Foundation will share your name and donation amount with the fund advisor unless you have checked the anonymous box on the donation form.
All donations to this fund will be permanently endowed.
Funds:
Allan R. Teather Memorial Fund