You are here
AREA Endowment Fund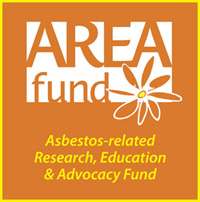 The Ford family created the Asbestos-related Research, Education & Advocacy (AREA) Endowment Fund as an organization in 2010, in loving memory of Dave Ford who died of mesothelioma, a terminal cancer caused by exposure to asbestos. The organization has no employees, all of its work is done by volunteers, including organizing and hosting the annual fundraising and awareness event, "Walk for Truth – Absestos Kills". 
Asbestos-related diseases are the number one occupational killer in Canada. This endowment fund was created to support the organization's efforts in supporting asbestos-related research, education and advocacy work.
The Fund Advisor and Co-founder, Tracy Ford, works with individuals who are involved with the AREA Endowment Fund organization as Trustees, to decide how grant money will be awarded. As of 2016, these individuals included:  
Dr. Christopher Lee, Medical Oncologist - BC Cancer Agency, Fraser Valley Centre
Larry Stoffman, Labour Consultant / OH&S Specialist - HMIRC Labour Governor; WHMIS Current Issues Committee
Tim K. Takaro, Associate Professor - SFU Faculty of Health Sciences
Wayne Peppard, Retired Executive Director - BC and Yukon Building and Construction Trades Council
Sheila Moir, Occupational Health & Safety Officer - BC Government Employees' Union
For additional information visit the AREA Fund website.
Thank you for your support.
For questions about this fund or Vancouver Foundation, please email
Nicole Jeschelnik
or call 604.629.5356
Please note:
In order to properly recognize all donors for their contributions, Vancouver Foundation will share your name and donation amount with the fund advisor unless you have checked the anonymous box on the donation form.
This fund's granting purpose is subject to change.
Your gift will be made available to make an immediate impact in the community.