You are here
The Arthur Erickson Fund for Excellence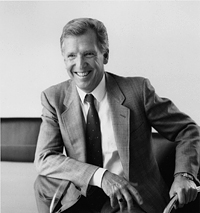 Arthur Erickson's family is honouring the spirit and the legacy of this great Canadian by creating a permanent fund in his memory.
The purpose of the Arthur Erickson Fund is to promote, in memory of Arthur, original and beautiful design that is culturally and environmentally sensitive. The Fund will be used to:
educate people regarding Arthur's principles of good design, original thought and global perspective,
preserve Arthur's legacy of remarkable building and other works,
advocate for his principle of integration between built and natural environments,
and eventually support a travelling scholarship for a young Canadian architect.
You are welcome to contribute to The Arthur Erickson Fund for Excellence, at any time and in any amount. To donate online using your Visa or Mastercard, click the donate button below. To donate by cheque, please make your cheque payable to Vancouver Foundation, referencing Arthur Erickson on the memo line.
Please note:
This fund's granting purpose is subject to change.
In order to properly recognize all donors for their contributions, Vancouver Foundation will share your name and donation amount with the fund advisor unless you have checked the anonymous box on the donation form.
All donations to this fund will be permanently endowed.
For questions about this fund or Vancouver Foundation, please email Nicole Jeschelnik.
Funds:
The Arthur Erickson Fund for Excellence