You are here
Audrey Paterson Memorial Fund
The board of directors of the Canadian Women Voters Congress announces the creation of the Audrey Paterson Award Fund, an endowment through the Vancouver Foundation, to support women in educational programs in politics and leadership. The Award is in memory of Audrey Paterson, who, in her lifetime spearheaded two significant associations in Vancouver, which created a platform for women to advance in business and in politics.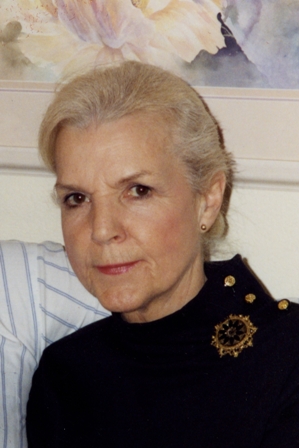 In the 1970s Audrey formed the "Western Businesswomen's Association", which flourished for more than 30 years, bringing together women from large companies with women who were entrepreneurs. Audrey knew that women were much more capable than they realized and that being with others of like mind would enable them to grow.
Then in the 1990s Audrey had another vision; to see more women involved in politics. She was the catalyst that formed the "Canadian Women Voters Congress", a nonpartisan organization which encourages all women to become strong, effective voices at all levels of government. In 1999 the Congress launched the "Women's Campaign School", modeled on a school held at Yale University. In the past decade there have been 412 graduates from that program, from across Canada, as well as Serbia, Ukraine and India. Suzanne Anton and Ellen Woodsworth, presently Vancouver City Councillors, are graduates, as are MLA's Jane Thornthwaite and Mable Elmore, and MPs Alice Wong and Joyce Murray.
For questions about this fund or Vancouver Foundation, please email
Kerri Kirincic
or call 604.638.8738
Please note:
To properly recognize all donors for their contributions, Vancouver Foundation will share your name and donation amount with the fund advisor unless you have checked the anonymous box on the donation form.
Donations to this fund will support the charity's general charitable purposes. Statements about the fund's purpose or how donations will be applied are reflective of the charity's current intent and are subject to change.
All donations to this fund will be permanently endowed.
Funds:
Audrey Paterson Memorial Fund