You are here
Autism Support Network Society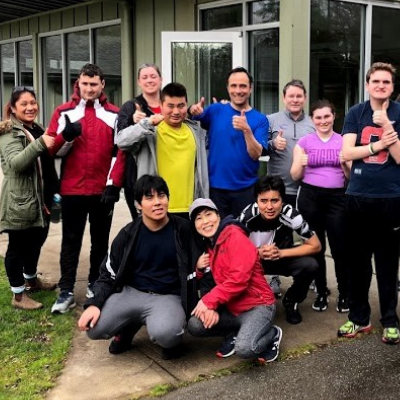 The Autism Support Network (ASN) is an organization of families and professionals dedicated to improving and increasing access to quality autism treatment services in the home and in the community for all individuals who may benefit from it. The ASN provides a wealth of current information via their website, video series, parent meeting groups and moderated facebook groups. They also educate policy makers and professionals on the need for access to quality behavioural treatment.
Connecting experienced parents with families who are facing a new situation in their autism journey is the core of why our organization exists. Often parents come to the ASN in crisis or seeking help navigating their next steps. The ASN provides individualized information and support over the phone, via email and in person. The ASN parent representatives are passionate about helping others to understand the science and benefits behind evidence-based autism treatment and empowering them to set up programs that will help their children. Our goal is to make sure parents are savvy consumers of autism services.
The ASN also provides up to 5 free, online presentations per month, featuring professional guest speakers who give presentations in their area of specialization. Topics have included social skill development, feeding challenges, functional analysis, aggression and self-injurious behaviour, sexual health, sibling issues and a myriad of other subjects. These presentations are attended by parents, teachers, social workers, education assistants and other professionals. Question and answer periods allow everyone to get specific information but also to learn from one another. The ASN follows up with anyone who needs more support after each talk.
Please help the Autism Support Network continue our work in BC as we help a vulnerable population get the help that they need.  
Contact the Organization:
In order to properly recognize all donors for their contributions, Vancouver Foundation will share your name and donation amount with the fund advisor unless you have checked the anonymous box on the donation form.
Donations to this fund will support the charity's general charitable purposes. Statements about the fund's purpose or how donations will be applied are reflective of the charity's current intent and are subject to change.
All donations to this fund will be permanently endowed.
For questions about this fund or Vancouver Foundation, please email Mandy Pui.
Funds:
Autism Support Network Endowment Fund