You are here
BC Farm Museum Association Endowment Fund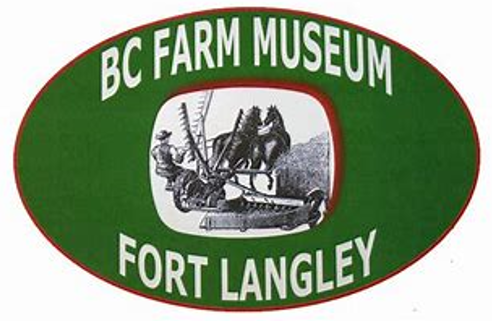 The BC Farm Museum has the province's largest collection of pioneer and agricultural artifacts in British Columbia.
'The purpose of the BC Farm Museum Association is to acquire, collect, restore, preserve, and provide a means for displaying for students and the general public those articles of farm machinery and pioneer life of a historical nature which demonstrate the trend of agricultural development in the province of British Columbia.' 
In 1985 the Board of Directors of the BC Farm Museum Association invested $10,000 to create the BC Farm Museum Association Endowment Fund with Vancouver Foundation.
Your donation supports
the Farm Museum
in perpetuity.
The capital in the fund generates yearly income which supports the museum operation. Through the years, individuals have helped grow the Endowment Fund with in-memoriam gifts, securities gifts and general donations. The fund's capital has grown steadily since it was created and it provides annual income that helps us fulfill our work in the community. 
We encourage Association members and supporters to Donate. Tax receipts are issued by Vancouver Foundation. Donations can be made through the museum office or directly through Vancouver Foundation at the link below.
For more information contact Grace Muller at 604-534-0823 or Karen Long at 604-418-9507, at the museum.
Leave your Legacy today!

Contact the Organization:
To properly recognize all donors for their contributions, Vancouver Foundation will share your name and donation amount with the fund advisor unless you have checked the anonymous box on the donation form.
Donations to this fund will support the charity's general charitable purposes. Statements about the fund's purpose or how donations will be applied are reflective of the charity's current intent and are subject to change.
All donations to this fund will be permanently endowed.
Funds:
BC Farm Museum Association Endowment Fund