You are here
Clive Johnson BC Rugby Fund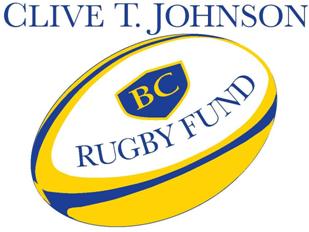 Clive T. Johnson and the British Columbia Rugby Union have established the 'Clive Johnson BC Rugby Fund' to raise financial support that will help grow and develop rugby in British Columbia.
Your gift to the Clive Johnson BC Rugby Fund will provide financial assistance for athletes representing British Columbia, with a specific focus on assisting those who may not otherwise have the funds to compete.
Your donation of money, securities, insurance or bequest will provide future generations of rugby players with more opportunities to strive for excellence.
To donate online using your Visa or Mastercard, please click the donate button below. If you wish to donate by cheque, please make your cheque payable to Vancouver Foundation, referencing BC Rugby on the memo line, and send it to Vancouver Foundation: Suite 200 - 475 West Georgia Street, Vancouver, BC V6B 4M9
For questions about this fund or Vancouver Foundation, please email
Mandy Pui
or call 778.309.0960
Please note:
To properly recognize all donors for their contributions, Vancouver Foundation will share your name and donation amount with the fund advisor unless you have checked the anonymous box on the donation form.
Donations to this fund will support the charity's general charitable purposes. Statements about the fund's purpose or how donations will be applied are reflective of the charity's current intent and are subject to change.
All donations to this fund will be permanently endowed.
Funds:
Clive Johnson BC Rugby Fund