You are here
Brimacombe Fund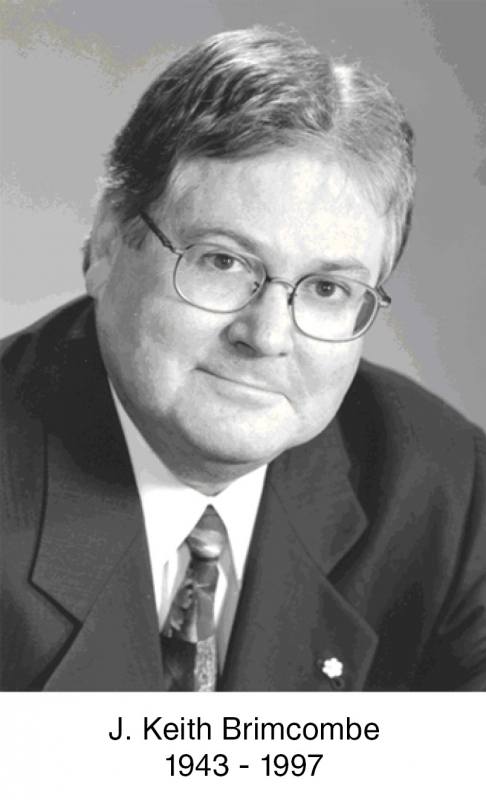 The Brimacombe Fund is an endowment fund established in 1998 to honour the late Dr. J. Keith Brimacombe. The charitable purpose of the Brimacombe Fund is to foster education, research and innovation in the science of metallurgical/materials process engineering. A major endeavor of the Fund is to support the Brimacombe Prize. 
The prize will be awarded to an engineer, or a group of engineers, for meritorious achievement which has contributed to education, research and innovation in metallurgical/materials process engineering. Their contributions should demonstrate a high degree of creativity, imagination and engineering/scientific depth, in addition to ambassadorship, leading towards a better global society. Evidence of significant contributions to education, research and innovation with both scientific and industrial impact will be an important measure of eligibility for the award.
J. Keith Brimacombe, O.C., F.R.S.C., F.C.A.E., Ph.D., P.Eng., was one of the finest metallurgical engineers on the world stage in the later quarter of the 20th Century. Over his twenty-seven year career at the University of British Columbia, he pioneered the application of mathematical models, laboratory and industrial measurements, to shed light on complex metallurgical processes spanning both the ferrous and non-ferrous industries. For his ground-breaking research he earned the reputation of being one of the most innovative intellectual giants in his field for which he received over thirty major national and international awards.
Dr. Brimacombe dedicated his career to developing the intellectual potential of young people and believed passionately in the importance of the human resource to the well-being of a nation.
For more information about this fund and Dr. Brimacombe, please visit the webpage. 
Please note:
This fund's granting purpose is subject to change.
In order to properly recognize all donors for their contributions, Vancouver Foundation will share your name and donation amount with the fund advisor unless you have checked the anonymous box on the donation form.
All donations to this fund will be permanently endowed.
For questions about this fund or Vancouver Foundation, please email Cheryl Tam.