You are here
Paul Backhouse Memorial Fund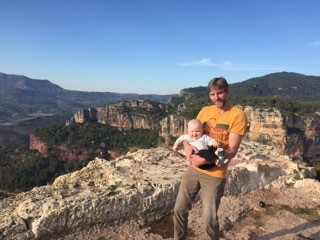 Paul Backhouse and his family joined the Bulkley Valley community in 2015, when he became Crown Counsel in Smithers. Paul's commitment to justice and service was evident in the principles he upheld as a legal professional and his deep concern for the challenges faced by marginalized populations. Paul's passion was finding wilderness adventure in northwest BC– making fresh tracks in the mountains, rock- and ice-climbing, mountain biking, and white-water paddling. Companions appreciated his sharp wit, integrity and good company. Paul was deeply committed to his family and finding ways to make his young son smile was his greatest joy.
In August 2020, Paul died when he was struck by a vehicle while cycling near Smithers. His loss was felt deeply across the communities he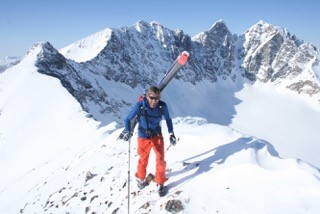 served, as well as by his many friends and colleagues.
Established via a gift from his family, the Fund will let Paul's passion, commitment and values live on in the community he called home. The Fund will support organizations that promote outdoor recreation, environmental initiatives, children and families, and support for marginalized populations throughout the Bulkley Valley.
Donations from anyone who wishes to celebrate Paul's memory are welcome. All donations

will be permanently invested to create an impact for generations to come. 
To properly recognize all donors for their contributions, Vancouver Foundation will share your name and donation amount with the fund advisor unless you have checked the anonymous box on the donation form.
Donations to this fund will support the charity's general charitable purposes. Statements about the fund's purpose or how donations will be applied are reflective of the charity's current intent and are subject to change.
All donations to this fund will be permanently endowed.
For questions about this fund or Vancouver Foundation, please email Nicole Jeschelnik.
Funds:
Bulkley Valley Community Foundation Paul Backhouse Memorial Fund