You are here
Celebrate the Child Fund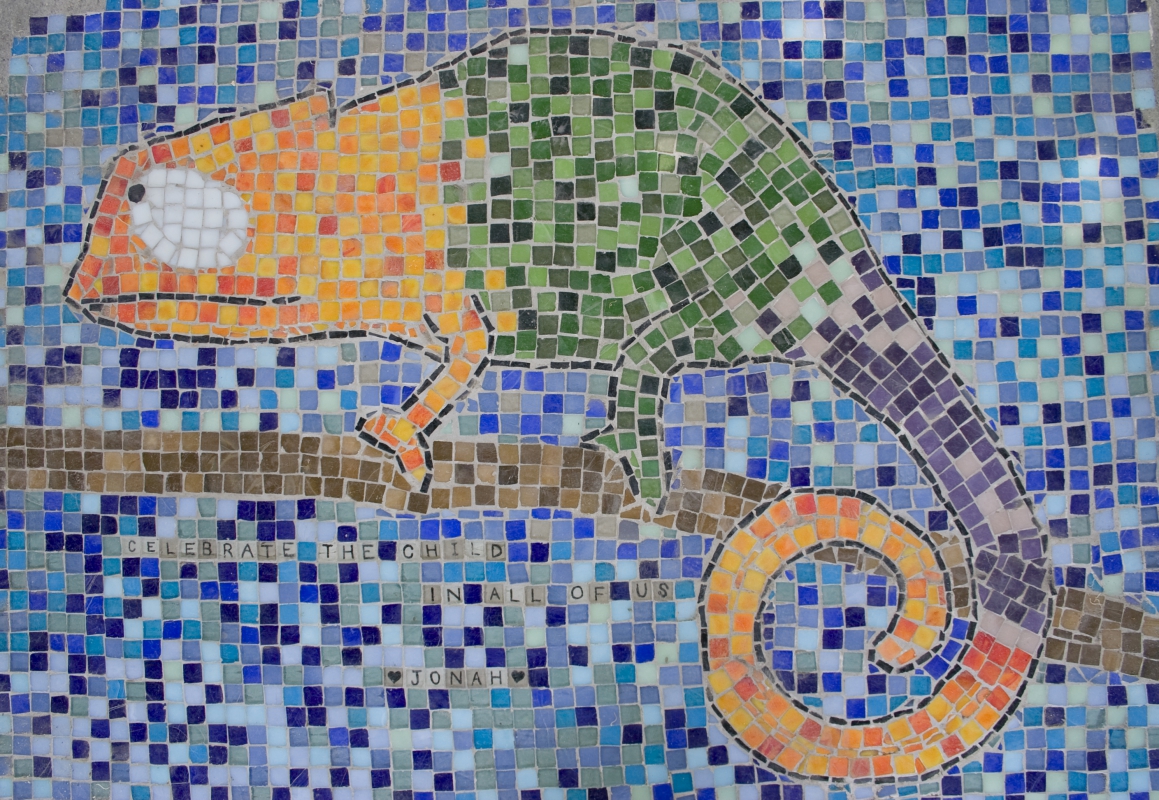 The Celebrate the Child Fund was established at Vancouver Foundation by the Christensen family as an endowment fund to provide lasting support to the loving memory of Jonah Christensen and the great charitable work his memory is helping to achieve.
This is about celebrating the joy of youth, the importance of living in the moment, and having fun.  With your help we hope to provide ongoing support to local children's charities so that children can just enjoy being children!
How our fundraising story started
In loving memory of our son, Jonah, we created an annual celebration around his birthday, June 19th, to 'celebrate the child in all of us'. The first year of celebration in 2008, with his Grade one class and his sister's grade four class, we built a tile mosaic of a chameleon. It lies between two big chestnut trees at the school where Jonah spent much of his time collecting chestnuts, digging for dinosaur bones, and looking for lizards. We also celebrated the joy of youth and play by having an extended recess in his honour and encouraged everyone, students and teachers, to play together. The following year we carried on this theme with a magic show to raise money for a children's charity. This has now become an annual tradition. With the help of everyone involved, it's a magical evening of love, laughter and hope.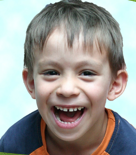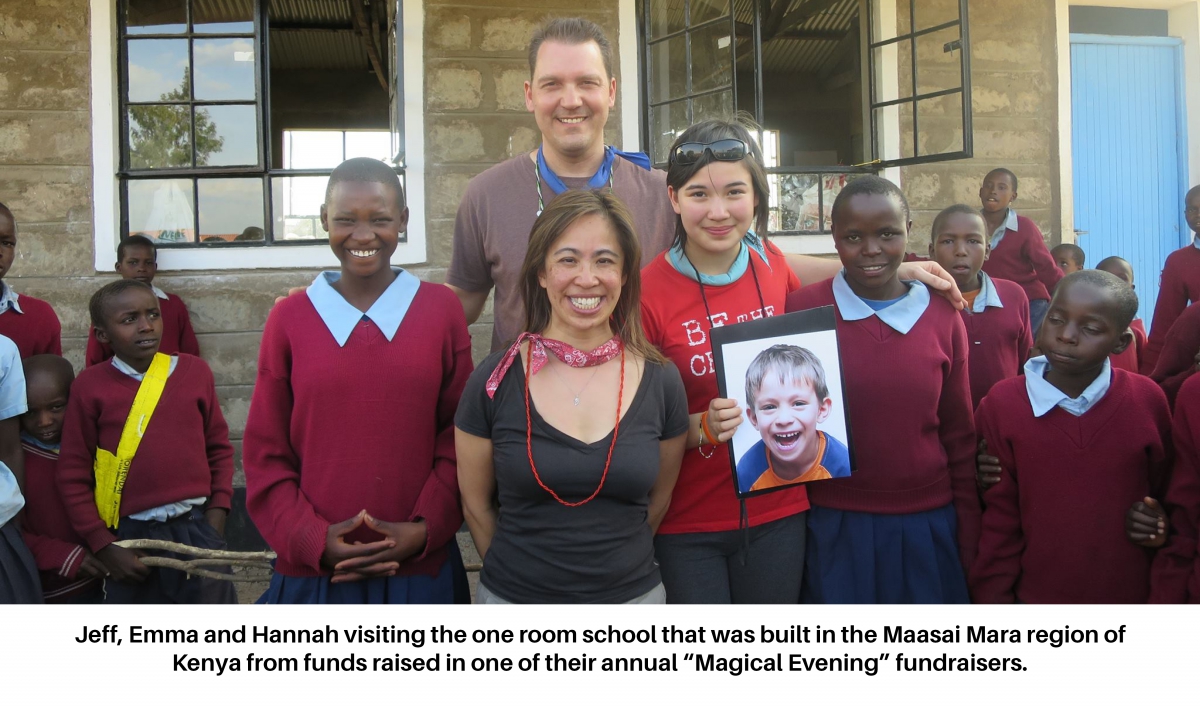 Making a Donation
We warmly invite donations to the Celebrate the Child Fund.  All donations made to the Celebrate the Child Fund at Vancouver Foundation will be eligible for a donation tax receipt (as long as the donation is a minimum of $25).
For more information about Celebrate the Child and to attend the Magical Evening Fundraiser please visit the website.
The Story of the Jonah Christensen Memorial Award (by Hannah Christensen)
We chose 2019 as the inaugural year for our first scholarship award. This would have been the year my brother, Jonah Christensen, would have graduated from high school and it only seemed fitting that we started the annual Jonah Christensen memorial scholarship on that same year. 
 
While this made the scholarship more special to us, I knew that it would come with challenges beyond just being our first attempt. Since it would have been Jonah's graduation year, it was also the year many of his friends would be graduating as well. Because of this, I had to take very careful steps to ensure the application process was done completely blind. I didn't want to be accidentally influenced by the fact that I might know some of the applicants.
 
This was our very first scholarship, and I wanted to make sure we did it right.
 
When it came time to choose a winner, I gave each essay a random number and created a scoring system to judge them by. Then the top five essays were put to their toughest test yet, getting past my parents. Without telling them which essay had done the best, I had them rank the top five essays and we would pick whichever one did the best. I was reassured to see that the essay that we chose as our winner happened also to be the essay that had achieved top marks in my scoring system. I felt confident we had chosen the best application, but when I did identify our winner, my jaw dropped. After all my hard work blinding myself to the true identifies of our applicants, we had still managed to pick a very familiar name, my brother's childhood best friend.
 
Once I got over my shock I began to feel tears forming in to corners of my eyes. Teenage boys aren't exactly known for confronting their feelings, and it felt truly heartwarming to know that this young gentleman had taken the time, care and effort to write such a strong and thoughtful essay, especially with his own personal connection to my brother. Without a doubt, he was the perfect winner for our first annual Jonah Christensen Memorial Scholarship.
For more information, visit the Jonah Christensen Memorial Scholarship. Applications are accepted between September 1st and March 31st each year.
This fund's granting purpose is subject to change.
In order to properly recognize all donors for their contributions, Vancouver Foundation will share your name and donation amount with the fund advisor unless you have checked the anonymous box on the donation form.
All donations to this fund will be permanently endowed.
For questions about this fund or Vancouver Foundation, please email Robert Gagliano.