You are here
Chilliwack Academy of Music

Since 1979, the Chilliwack Academy of Music has provided high quality music instruction and programming in all styles, for students of all ages and abilities living in Chilliwack and the surrounding communities. Expert instruction is offered on a variety of instruments as well as through group classes and performing ensembles led by highly trained and experienced faculty.
Operating as a not-for-profit charitable society, the Academy directly serves 500 students a year. Students participate in an inspiring, supportive musical community through workshops and masterclasses, performance opportunities, and financial awards. The Academy's mission includes making quality musical experiences available and affordable to the entire community. 
Joanne Patricia Stoutjesdyk Scholarship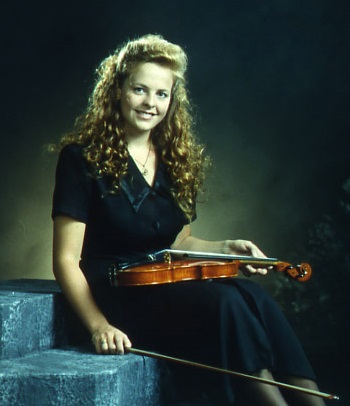 The Joanne Patricia Stoutjesdyk Scholarship was established by family and friends to celebrate Joanne and leave a legacy in her name. Joanne was an aspiring young musician who died tragically in 1995. At the time, she was finishing her Performer's ARCT in piano and violin and was training to be a classical music teacher.
Joanne's family are longtime members of our community and have raised three generations of fine musicians. Joanne believed that music was to be shared, taught, enjoyed, and loved by all. Donations made in Joanne's memory will fund an annual post-secondary scholarship for students in the Chilliwack school district who are pursuing a musical education. 
For further information, visit Chilliwack Academy of Music.
For questions about this fund or Vancouver Foundation, please email
Mandy Pui
or call 778.309.0960
Chilliwack Academy of Music
9201 Corbould Street
Chilliwack
BC
V2P 4A6
To properly recognize all donors for their contributions, Vancouver Foundation will share your name and donation amount with the fund advisor unless you have checked the anonymous box on the donation form.
Donations to this fund will support the charity's general charitable purposes. Statements about the fund's purpose or how donations will be applied are reflective of the charity's current intent and are subject to change. 
All donations to this fund will be permanently endowed.
Funds:
The Chilliwack Academy of Music Scholarship
A scholarship fund for students who are currently taking lessons with the Academy, and will be used towards lessons at the Academy in the upcoming year.
Joanne Patricia Stoutjesdyk Music Scholarship
Established in conjunction with the Chilliwack Academy of Music Scholarship Fund, the Joanne Patricia Stoutjesdyk Music Scholarship was established in memory of Joanne Stoutjesdyk. This is a post-secondary scholarship award available to students in the community who are pursuing post-secondary musical studies.