You are here
Chor Leoni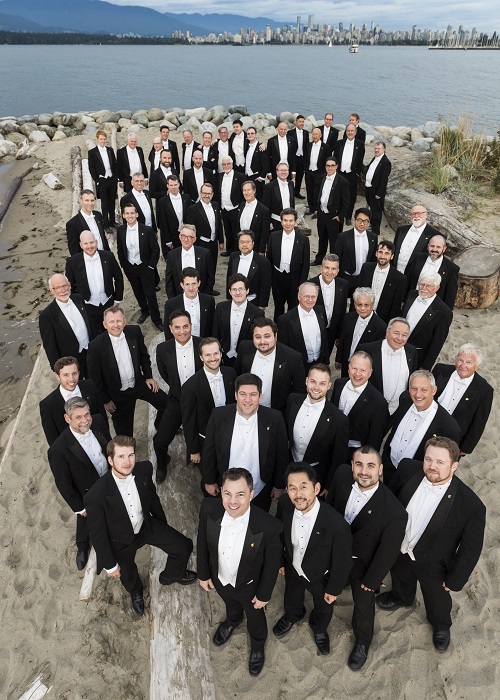 Chor Leoni is a men's choir of the highest professional standards that seeks to engage and enrich the world through the art of male choral singing. Its mission is to inspire audiences, train artists, educate youth, and advance the male choral art form by creating, promoting, and presenting male choral music. They create transformative experiences for their performers, audiences, and communities. They champion Canadian culture at home and abroad. 
All of its work is done in the spirit and understanding that music can change lives. As such, Chor Leoni seeks to engage through a vast program of seasonal concerts, educational programs for youth, community singing opportunities, world-class recordings, and new commissions for male choir, especially by Canadian composers. Chor Leoni fosters an inclusive environment wherein men who believe in the choir's mission and are committed to its achievement may come together to make music.
Ways to Give
The Chor Leoni Men's Choir Endowment Fund ensures that the musical legacy of Chor Leoni lasts for many years to come. It provides an unrestricted contribution to the choir each year which supports the choir's annual concerts, commissions, and educational programs. By contributing to this fund you ensure that audiences can enjoy Chor Leoni for many years to come. 
 
The Chor Leoni Diane Loomer Commissioning Endowment Fund contributes to the creation of beautiful new music for male choir in Diane Loomer's memory.
 
The David Spencer MYVoice Endowment Fund supports Chor Leoni's MYVoice Educational Program, ensuring that all young men have the opportunity to experience the transformative power of choral singing. The fund is generously supported by the David Spencer Endowment Encouragement Fund, and builds on David Spencer's legacy of inspiring the next generation of Canadian vocal talent.  
For more information visit the website.
Contact the Organization:
To properly recognize all donors for their contributions, Vancouver Foundation will share your name and donation amount with the fund advisor unless you have checked the anonymous box on the donation form.
Donations to these funds will support the charity's general charitable purposes. Statements about the fund's purpose or how donations will be applied are reflective of the charity's current intent and are subject to change.
All donations to these funds will be permanently endowed.
For questions about this fund or Vancouver Foundation, please email Mandy Pui.
Funds:
Chor Leoni Men's Choir Endowment Fund
David Spencer MYVoice Endowment Fund