You are here
CircusWest Performing Arts Society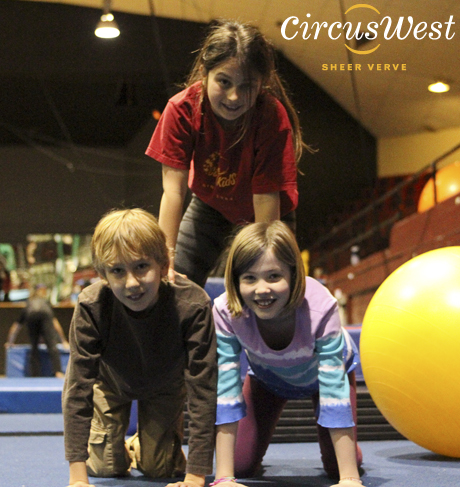 Founded in 1984, CircusWest is Western Canada's leader in teaching, performing and promoting circus as a distinct creative art. The school develops skills, builds confidence and inspires passion through training and performance in circus arts.
The focal programming is CirKids, a year-long array of classes for ages 3-19. Over 10 months, CirKids students develop a range of diverse skills, including aerials, acrobatics, trampoline, object manipulation, unicycling and theatre – touching on all aspects of the unique circus blend of athletics and arts. Many CirKids progress from early childhood, returning each year, but there is always welcoming room for students entirely new to circus arts. CirKids have gone on to careers in Cirque du Soleil, further study at the National Circus School and circus arts instruction, among other opportunities.
The CirKids School of Circus Arts Society Fund provides permanent income for the CirKids program that has a goal of helping CirKids develop into a regionally recognized and diverse circus arts training school. Income will be prioritized to support improvement and expansion of the CirKids training program and staff professional development.
For more about CircusWest, please visit www.circuswest.com. 
Contact the Organization:
To properly recognize all donors for their contributions, Vancouver Foundation will share your name and donation amount with the fund advisor unless you have checked the anonymous box on the donation form.
Donations to this fund will support the charity's general charitable purposes. Statements about the fund's purpose or how donations will be applied are reflective of the charity's current intent and are subject to change.
All donations to this fund will be permanently endowed.
For questions about this fund or Vancouver Foundation, please email Mandy Pui.
Funds:
CirKids School of Circus Arts Society Fund