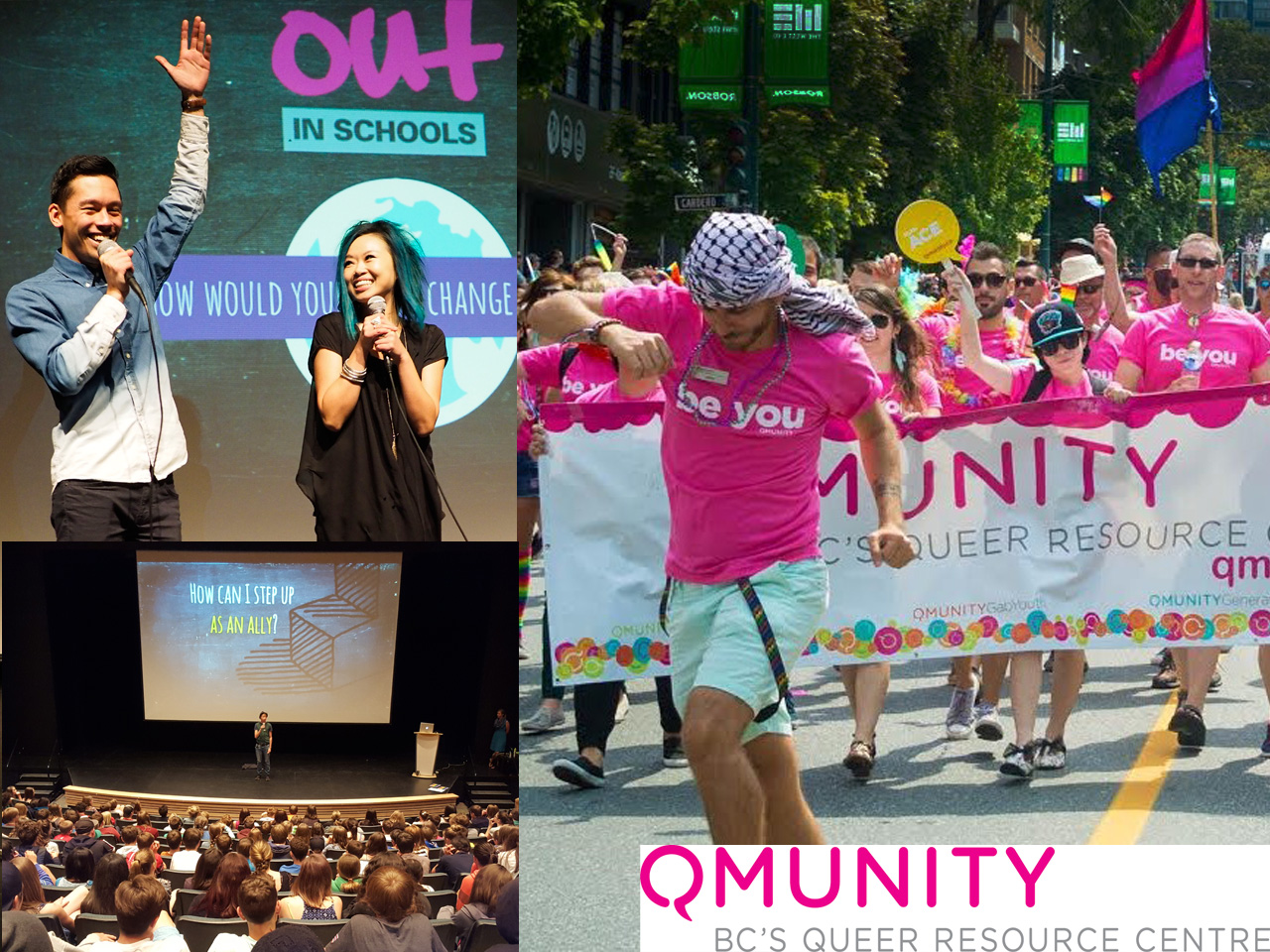 Community Causes: Support for the LGBTQ Community
In July, we held a Community Causes: Support for the LGBTQ Community event! This was an opportunity to celebrate Vancouver Foundation's funding to the LGBTQ Community, with $1 million of support over the past ten years through our Community Granting programs.  We were proud to showcase two strong organizations that conduct impactful work in the LGBTQ community, by educating, inspiring and creating space for conversations around change.
It was wonderful to hear from Qmunity about the training they provide to workplaces on queer and trans issues and the proper use of inclusive language. We enjoyed learning about the Aging Out Project, which seeks to address the concerns of many LGBTQ seniors about receiving queer and trans competent care when moving from independent living to assisted living or residential care. You can watch the video from the presentation here.  We wish Qmunity much success with their building Qmunity project as they work towards securing a central place for LGBTQ communities.
Out on Screen gave a memorable presentation by demonstrating how they use independent film and video with facilitated group discussion to inform students of the negative impact that discrimination toward LGBT2Q+ people has on their school and on their community at large. You can view this short video that won Out in Schools, Rise Against Homophobia Youth Short Video contest – Girl/Boy" 2015 RAH!
Please check out the fabulous films at Out on Screen's 28th Queer Film Festival, August 11 – 21, 2016. Out On Screen has proudly showcased films that illuminate the transformative moments in the lives of queer people for 28 years.
It is through projects like these that we enhance the capacity of individuals and families to create healthy, caring, safe and supportive environments for all members of our community.
If you wish to support Vancouver Foundation's Community Granting programs, please donate here to support one of our Charitable Cause funds. You can also make a donation to Out on Screen's endowment fund, held at Vancouver Foundation.
If you would like more information about our Community Causes Event Series, please contact our Donor Services Team at 604-688-2204.