You are here
Drawing Change Foundation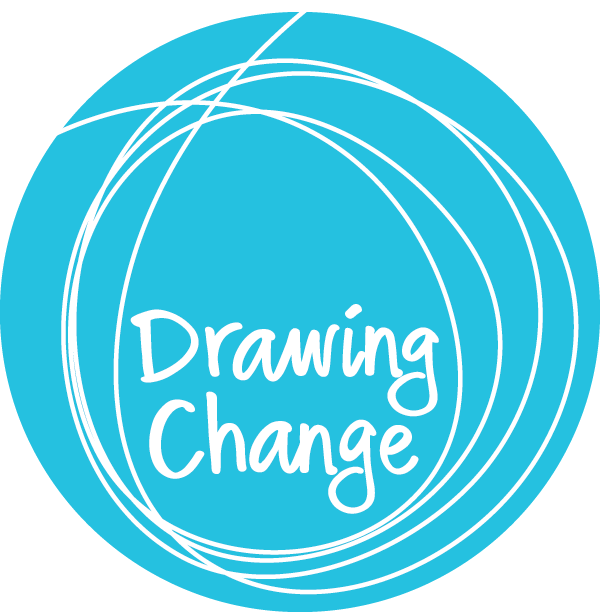 We're drawing change.
Creativity is a gift to create more connection and belonging.
Drawing Change is a team of graphic recorders, facilitators, and illustrators. Our clients around the world make their communities a better place — working on complex issues from homelessness to health equity. We amplify their efforts by transforming complex information and meetings into something joyful. Together, we're drawing change.
Reciprocity and giving back is a key value at Drawing Change. As artists and facilitators, we know that community-led efforts are powerful, so each year our team selects charities to receive donations from the Drawing Change Foundation.
Your gift to the Drawing Change Foundation will be shared with Canadian charities in these focus areas:
Art and social justice: projects led by artists from equity-seeking groups

Decolonization and reconciliation: work by Indigenous, First Nations, Métis, and Inuit-led organizations

Climate justice
Thank you for considering a donation to the Drawing Change Foundation.
Gifts to the Drawing Change Foundation can be made at the link below. Find our more about our work at www.drawingchange.com.
This fund's granting purpose is subject to change.
In order to properly recognize all donors for their contributions, Vancouver Foundation will share your name and donation amount with the fund advisor unless you have checked the anonymous box on the donation form. 
All donations to this fund will be permanently endowed.
For questions about this fund or Vancouver Foundation, please email Kristin Helgason.
Funds:
Drawing Change Foundation