You are here
Elizabeth Henry Scholarship Fund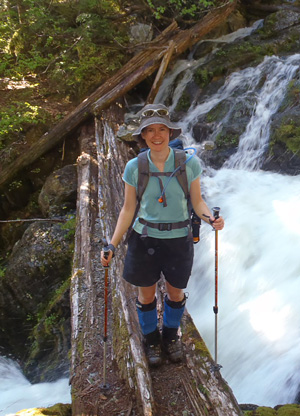 About the Scholarship Fund
The Elizabeth Henry Scholarship Fund supports graduate students working with indigenous and non-indigenous communities in British Columbia to address environmental health issues and promote environmental sustainability through cooperative community initiatives. 
The scholarship fund was created in 2014 by the directors and staff of the Fraser Basin Council to remember Elizabeth Henry and her many contributions to their organization and to communities across British Columbia.
Thanks to the generosity of donors to the Fund and an additional grant from the BC Clean Air Research Fund (BC CLEAR), seven $2,000 scholarships have been awarded to graduate students doing research in British Columbia.  Starting in 2020, the Fund will support a $3,000 annual award.  For information about the current scholarship application process, visit the Elizabeth Henry Scholarship page on the Fraser Basin Council website.
Making a Contribution
We warmly invite contributions to the Elizabeth Henry Scholarship Fund. The Vancouver Foundation manages the fund.
About Elizabeth
Elizabeth Henry was a bright light in our midst. Everyone who knew Elizabeth benefited from her talent, her insight, and her warm, generous nature. She had passion for making positive change in the world, and compassion for the people around her. She showed each of us every day what it means to be a good colleague and friend, and a good person.
Elizabeth was committed to education. She held a B.Sc. in Ecology from the University of Guelph and recently obtained her M.A. in Adult Education from the University of British Columbia.
Elizabeth excelled at her work. As Program Coordinator of Climate Change and Air Quality at the Fraser Basin Council, Elizabeth was pivotal to the success of many climate change action and adaptation initiatives, and successfully facilitated various multi-interest processes. She coordinated programs to help local governments and First Nations increase their energy efficiency, reduce carbon emissions and adopt transportation demand management strategies. She also oversaw the BC Clean Air Research (BC CLEAR) Fund, which provides grants for research to support improved air quality in our communities.
Elizabeth loved the outdoors. We knew her to be a determined commuter cyclist who was unfazed by any weather, an avid outdoors enthusiast who loved exploring beautiful places across BC and Canada by ski, by bike and on foot, and a gardener who graciously shared the bounty of her efforts.
Elizabeth made her passions an inspiration. She engaged people in the sustainability issues that were important to them and their communities. She had a particular interest in developing relationships with aboriginal communities through the process of decolonization, which was a major focus of her Master's degree. She worked to engage aboriginal communities in all areas of her work at FBC, helping to bridge gaps between aboriginal and non-aboriginal people. In everything she did, she strove to connect with people at the grassroots who were trying to make a difference in their communities.
Elizabeth left us too soon. Despite a brave effort to overcome illness, Elizabeth passed away in the spring of 2014 at the age of 32. The scholarship is one step towards honouring Elizabeth in ways important to her - by supporting her passion for sustainability and her desire to see good work continue.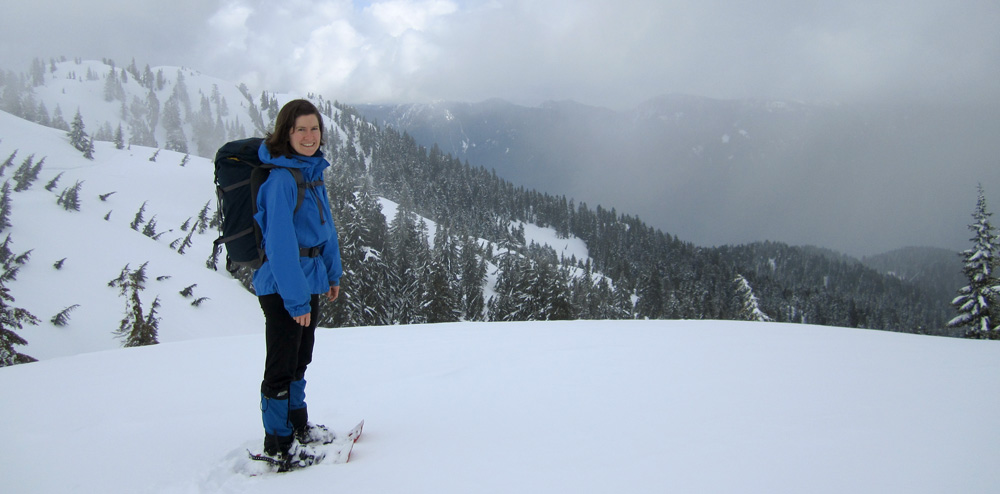 In order to properly recognize all donors for their contributions, Vancouver Foundation will share your name and donation amount with the fund advisor unless you have checked the anonymous box on the donation form.
All donations to this fund will be permanently endowed.
For questions about this fund or Vancouver Foundation, please email Cheryl Tam.
Funds:
Elizabeth Henry Scholarship Fund