You are here
Glenn Alteen Legacy Fund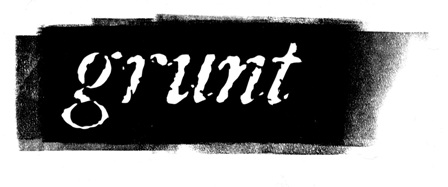 The Glenn Alteen Legacy Fund is a permanent endowment, managed by the Vancouver Foundation, with the purpose of providing a strong and stable base of funds that financially support grunt and the artists they serve.
Invest in grunt gallery and continue to make a difference.
In existence since 1984, grunt gallery explores a diverse Canadian cultural identity and landscape through original and collaborative projects that have extended far beyond the gallery. In addition to innovative programming, grunt has gained a reputation as a place where younger artists and arts professionals can develop valuable experience working on high impact exhibitions and projects.
grunt gallery is committed to creating space for new and exciting work. Through a submissions-based exhibitions program and projects such as the grunt Archive, the Mount Pleasant Community Art Screen, and the Blue Cabin Floating Artist Residency, grunt connects diverse communities and inspires engagement with the arts across cultures and generations. grunt was founded by Glenn Alteen who served as its innovative and resourceful Program Director for 37 years. Your contribution to the Glenn Alteen Legacy Fund will make this dynamic arts centre stronger and provide vital core support towards ongoing activities.
As a donor to grunt gallery, you are not just investing in an exhibition program; you are investing in an artist-run centre that cultivates curators with raw talent, emerging artists, and innovative ideas that drive Vancouver's artistic community forward.
Help grunt gallery build a legacy that can allow contemporary art to break new ground. Invest in their endowment so that they can continue to support contemporary art and allow grunt to grow and prosper.
For more information on grunt gallery you can contact Operations Director Meagan Kus at meagan@grunt.ca or 604-875-9516.
For questions about this fund or Vancouver Foundation, please email
Mandy Pui
or call 778.309.0960
Please note:
To properly recognize all donors for their contributions, Vancouver Foundation will share your name and donation amount with the fund advisor unless you have checked the anonymous box on the donation form.
Donations to this fund will support the charity's general charitable purposes. Statements about the fund's purpose or how donations will be applied are reflective of the charity's current intent and are subject to change.
All donations to this fund will be permanently endowed.