You are here
Apply
Your organization can apply for a Fostering Change Grant through a two-stage application process.
Applications will be selected for funding after being reviewed by members of the volunteer Fostering Change Advisory Committee, whose membership offers depth of community knowledge, skills and experience in supporting policy and practice improvements for youth transitioning from care to adulthood.
When to apply
Our 2017 grant application cycle is now open. Please read below for more information about how to apply.
The deadline for proposals is August 14th, 2017.
Application guide
Please download our step-by-step Fostering Change Grants - Application guide to support your organization's application. The application guide includes all the questions you will be asked during the online application process.
Applications are online only
Our online application system has been rebuilt. If you applied for a grant in 2014 or earlier, your old login details will not be recognized. You must register for a new account. Please do not submit a hard copy of your application. Applications submitted by email.fax, or mail will not be opened, processed or returned.
To begin a new application, or access an existing one, use the Sign In Button in the top right hand corner of our website: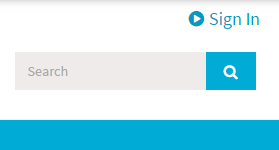 Report templates
If you have an existing approved Youth Homeless Initiative grant, please refer to information on your payment letter regarding reporting requirements. The documents required for report completion are below.
Contact
For more information about Fostering Change Grants, or more broadly about the Fostering Change initiative, please get in touch.
Kristina Chan: Grant Administrator, Grants & Community Initiatives
Email: kristina.chan@vancouverfoundation.ca
Tel: 604.630.5024