You are here
Holden Courage Memorial Fund for Artists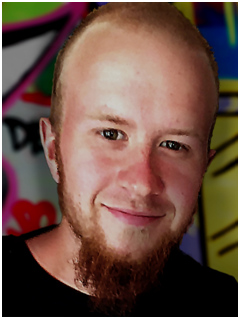 Holden was a beautiful soul. He loved many forms of art especially music of all kinds and graffiti. He was kind, generous, funny and intelligent. He was also completely irreverent and unconventional. He could make you laugh with one facial expression or clever comment.
Holden loved to be with his family enjoying a meal and a laugh or watching a hockey game or out painting with his buddies. He had a wide circle of friends who will remember his smile and his unique ways. He was quirky and charming and cared very deeply for those closest to him. He loved being outdoors, at the beach or under the trees of North Vancouver.
We honour Holden's memory by creating this fund to support other young artists. May his unique gifts and spirit live on in them.
Holden's family thanks you for your kind generosity.
Please note:
This fund's granting purpose is subject to change.
In order to properly recognize all donors for their contributions, Vancouver Foundation will share your name and donation amount with the fund advisor unless you have checked the anonymous box on the donation form.
All donations to this fund will be permanently endowed.
For questions about this fund or Vancouver Foundation, please email Kim Macphee.
Funds:
Holden Courage Memorial Fund for Artists