You are here
Jack Gin Family Foundation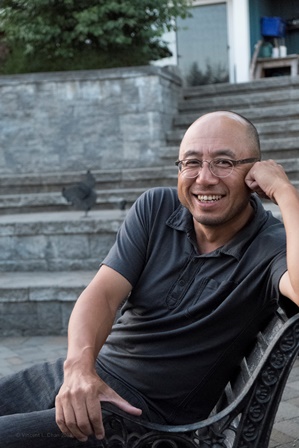 Born, raised and educated in Vancouver, Jack Gin is a business executive, entrepreneur, engineer and philanthropist who supports non-profit organizations ranging from local schools and hospitals to international aid agencies.
After three decades of working in global business and winning the Canada Export Award and an Ernst & Young Entrepreneur of the Year Award, Jack Gin formed the Jack Gin Family Foundation (JGFF) to give back to the community in perpetuity. JGFF contributes to registered charities selected by a committee within JGFF. Except for nominal administrative fees from the Vancouver Foundation, funds contributed to JGFF are managed without paid staff or overhead expenses.
Recent gift projects include:
Union Gospel Mission, Vancouver - summer camps for inner city kids
Seymour Elementary School, Vancouver - new playground swings
Gilpin Daycare Project, Burnaby - new daycare
JGFF also supports international aid programs, including drilling a deep well once a year where women and children do not otherwise have access to safe potable water, and supporting a school for orphans in Ndola, Zambia. JGFF supports projects where we can be involved personally, to ensure funds are used effectively. Program visits are paid for by Jack Gin personally.
We welcome your contribution to JGFF in general and specifically for any of our giving projects. You would receive a 100% tax receipt from the Vancouver Foundation, and we will apply 100% of that gift to the registered charity project of your choice.
Join us as we "live to give and do good".
Read more about Jack Gin's community support here.
Please note:
This fund's granting purpose is subject to change.
In order to properly recognize all donors for their contributions, Vancouver Foundation will share your name and donation amount with the fund advisor unless you have checked the anonymous box on the donation form.
These funds will be invested, but may be transferred to another registered charity at the fund advisors discretion.
For questions about this fund or Vancouver Foundation, please email Craig Hikida.
Funds:
Jack Gin Family Foundation