You are here
Right to Learn Endowment Fund

Children with Learning Disabilities must conquer huge obstacles in order to secure the same education as their classmates. These children, often some of the most gifted, cannot achieve their potential in the traditional education system for one simple reason – they learn differently.
Over 18,000 children and youth in BC are diagnosed with a learning disability. With few resources to support them, these children are often left behind.
The Learning Disabilities Association of Vancouver (LDAV) is a non-profit organization with a mission to empower every child and adolescent in Vancouver with a Learning Disability to achieve life-long success and happiness. In partnership with the University of British Columbia, LDAV provides research-based instruction to children who struggle in school. Our specialized interventionists offer individualized and professional support that teaches children to leverage their learning strengths in order to overcome their learning challenges. Within 2 to 3 years, our programs teach children to be independent in the school system.
LDAV gives children the opportunity to develop their creative, intellectual, emotional and social capacities to their fullest, and we have directly helped them grow into successful parents, employees, business owners and community leaders.
We Need Your Help
The LDAV aims to maintain affordable rates for all of our programs so that all children can access the learning support they need to be successful. We are only able to accomplish this with the generous support of foundations, corporate and individual donors. Donor support covers about 60% of the true cost of this crucial supplemental education. LDAV is committed to transparent and accountable management and to ensuring that donor funds are used to create the biggest impact possible for our kids.
When a community believes in the potential of our children, we can achieve great things!
For questions about this fund or Vancouver Foundation, please contact Linda Morgan at 778-309-0963.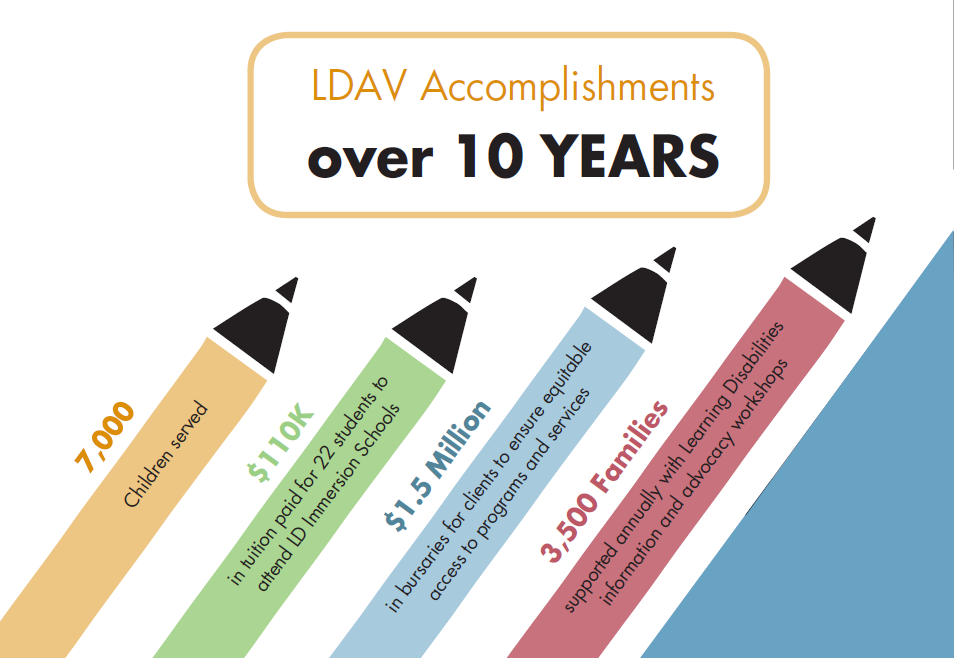 Please note:
To properly recognize all donors for their contributions, Vancouver Foundation will share your name and donation amount with the fund advisor unless you have checked the anonymous box on the donation form.
Donations to this fund will support the charity's general charitable purposes. Statements about the fund's purpose or how donations will be applied are reflective of the charity's current intent and are subject to change.
All donations to this fund will be permanently endowed.
Funds:
Right to Learn Endowment Fund