You are here
The Right Honourable Beverley McLachlin Access to Justice Fund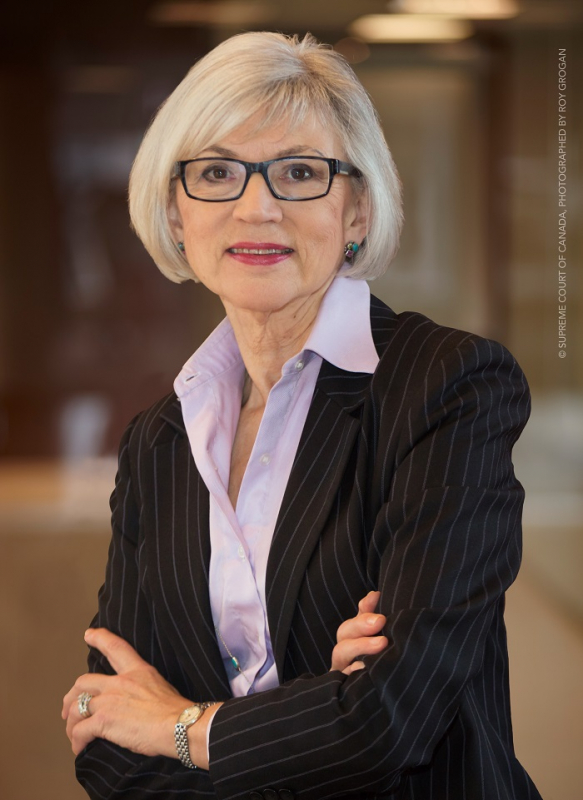 The Rt. Hon. Beverley McLachlin PC retired as the 17th Chief Justice of Canada in 2017, and was the first female and longest serving Chief Justice of the Court in its history.
In her role as Chief Justice, and as the Chair of the Canadian Judicial Council, she recognized that access to justice is the most serious issue facing the Canadian justice system. To commemorate the Chief Justice's historic career and to continue her legacy of commitment to an accessible civil and family justice system for all Canadians, members of the legal profession, business community and the Government of Canada have made substantial financial contributions towards the establishment of this fund.
The McLachlin Fund will support individuals, entities and organizations working to improve civil and family justice by developing and implementing practical solutions to enhance access to justice.
For questions about this fund or Vancouver Foundation, please contact Craig Hikida at 604-629-5360.
_______________________________________________
La très honorable Beverley McLachlin, CP, a pris sa retraite en tant que 17e juge en chef du Canada en 2017. Elle était la première femme ainsi que la plus ancienne juge en chef de la Cour de son histoire.
En tant que juge en chef et présidente du Conseil canadien de la magistrature, elle a reconnu que l'accès à la justice est le problème le plus grave auquel le système de justice canadien est confronté.
Afin de commémorer la carrière historique de la juge en chef et de perpétuer son héritage d'engagement envers un système de justice civile et familiale accessible à tous les Canadiens, les membres de la profession juridique, du milieu des affaires et du gouvernement du Canada ont versé des contributions financières substantielles à la création de ce fonds.
Le Fonds McLachlin soutiendra les particuliers, les entités et les organisations s'efforçant d'améliorer la justice civile et familiale en élaborant et en mettant en œuvre des solutions pratiques pour améliorer l'accès à la justice.
Pour toute question concernant ce fonds ou la Vancouver Foundation, veuillez contacter Craig Hikida au 604-629-5360.
Le fonds d'accès à la justice de la très honorable Beverley McLachlin (en français)
Quel genre de donateur êtes-vous?

This fund's granting purpose is subject to change.
In order to properly recognize all donors for their contributions, Vancouver Foundation will share your name and donation amount with the fund advisor unless you have checked the anonymous box on the donation form. 
These funds will be invested, but may be transferred to another registered charity at the fund advisor's discretion.
For questions about this fund or Vancouver Foundation, please email Craig Hikida.
Funds:
The Right Honourable Beverley McLachlin Access To Justice Fund