You are here
McLean Group Employee Endowment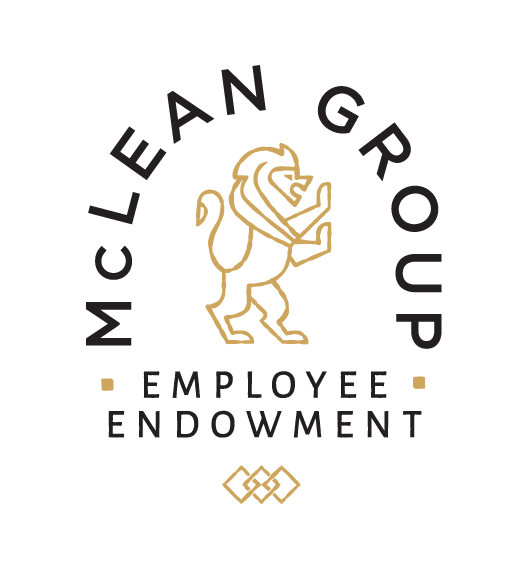 The McLean Group Employee Endowment reflects the community spirit of the McLean Group. Established in 2013, the Endowment is comprised of funds raised and donated by employees from the diverse business units of the McLean Group, including Vancouver Film Studios, Pacific Backlot Services, Signal Systems, and Blackcomb Helicopters. Collectively, the employees, affiliates and customers of the various companies, as well as matching contributions by McLean Group ownership, has resulted in the Endowment's growth to over $400,000 to date, and has granted in excess of $40,000 to various non-profit organizations. 
The McLean Group Employee Endowment Committee is comprised of employee representatives from across the McLean Group businesses. Each year, the committee selects a charity to support, committing a minimum donation of $10,000 annually.  When choosing a charity, the committee gathers input from all staff, as well as expert assistance from Vancouver Foundation, selecting a charity which reflects both the values and needs of the communities in which we work. In addition to monetary donations, many employees of the McLean Group volunteer their time as well, helping in a myriad of areas, such as selling Christmas trees, providing administration assistance, and additional fundraising.
The McLean Group Endowment reflects the community spirit of all the McLean Group employees
Most recently, the McLean Employee Endowment committee supported the Take a Hike Foundation, a full time alternative education program that engages at-risk youth. Past contributions have supported other programs such as the Strathcona Community Centre, which provides breakfast and food security programs for children, as well as Aunt Leah's Place, a program dedicated to assisting kids age out of foster care, and the Whistler Animal Galore Shelter.
The McLean Group Employee Endowment welcomes the support of others in the community and invites donations to the Endowment. All donations of $25 or more will include a charitable tax receipt for the current tax year, including employee payroll contributions. All donations made by McLean Group employees will be matched by the McLean Group.
For more information about McLean Group Employee Endowment, please contact Endowment Chair Tracy Rogers at 604-453-5067. 
This fund's granting purpose is subject to change.
In order to properly recognize all donors for their contributions, Vancouver Foundation will share your name and donation amount with the fund advisor unless you have checked the anonymous box on the donation form.
All donations to this fund will be permanently endowed.
For questions about this fund or Vancouver Foundation, please email Calvin Fong.
Funds:
McLean Group Employee Endowment