You are here
Michael Craddock Endowment Fund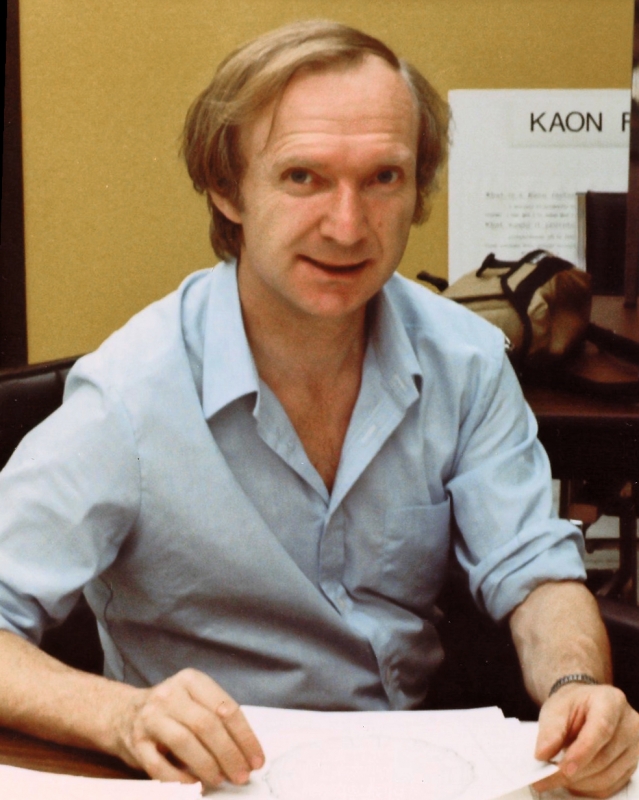 Dr. Michael K. Craddock was a University of British Columbia (UBC) Professor Emeritus and one of the original founders of Tri-University Meson Facility (TRIUMF), Canada's national particle accelerator science centre.
Born April 15, 1936, in Portsmouth, England, Mike received his Bachelor's and Master's degrees in mathematics and physics at Oxford University in 1957 and 1961. He then resided as Scientific Officer at Rutherford-Appleton Laboratory while pursuing a Doctorate of Philosophy in Nuclear Physics at Oxford, which he was awarded in 1964.
After graduating from Oxford, Mike joined the Physics Department at UBC, where he worked throughout his many other career pursuits. He quickly rose to prominence within the Canadian and international physics research community as a brilliant and innovative thinker. Mike played a pivotal role in the decision to create TRIUMF, which would become an international cornerstone in particle and nuclear physics research. He also worked tirelessly to design and construct the main cyclotron that continues to drive TRIUMF operations to this day.
For the next 51 years, Mike championed and contributed to a variety of other key projects, especially throughout his 33 years as TRIUMF's head accelerator physicist. Remarkably, he found time to supervise dozens of graduate students, teach various physics courses, and contribute articles and essays on particle research to CERN Courier journal on behalf of TRIUMF.
Mike's legacy is replete with inspiration, anecdote, and generosity
Throughout his career Mike demonstrated exceptional leadership in the field of high-energy particle physics and notably in particle accelerator design and construction. He was instrumental in fostering new generations of accelerator physicists in Canada and abroad. He leaves a legacy replete with inspiration, anecdote, and generosity.
In a final testament to his merit, career, and benevolent character, Mike made a generous and far-reaching gift to TRIUMF to establish the Michael Craddock Endowment Award. The Mike Craddock Endowment Award enables second-year graduate students who work primarily at TRIUMF to travel to conferences, schools, or workshops related to accelerator science.
Two awards of up to $3,000 per year are designated for second-year or higher-level graduate students who are either attending classes via TRIUMF or completing graduate work at the TRIUMF facility.
For more information about applying for the Michael Craddock Endowment Award, please contact Bob Laxdal at lax@triumf.ca or at 604-222-7322.
Contact the Organization:
TRIUMF INC.
4004 Westbrook Mall
Vancouver
BC
V6T 2A3
Please note:
To properly recognize all donors for their contributions, Vancouver Foundation will share your name and donation amount with the fund advisor unless you have checked the anonymous box on the donation form.
Donations to this fund will support the charity's general charitable purposes. Statements about the fund's purpose or how donations will be applied are reflective of the charity's current intent and are subject to change.
All donations to this fund will be permanently endowed.
For questions about this fund or Vancouver Foundation, please email Mandy Pui.
Funds:
Michael Craddock Endowment Fund