You are here
Shamji Popatia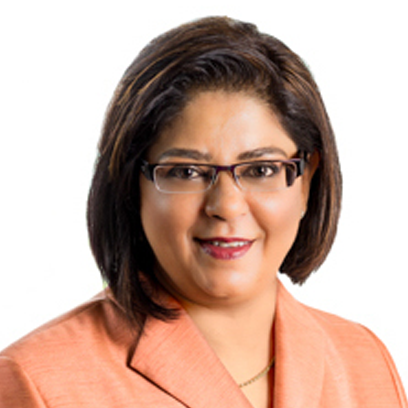 Anar Shamji Popatia
Chair, Honorary Governors' Council
Anar has served on boards in health, education, community and government. She is serving her third term as a member on the Multicultural Advisory Council of BC and holds a Minister's appointment to the board of directors of Consumer Protection BC. She is also a director of Canuck Place Children's Hospice and Co-Chair of its Governance Committee. Anar was recently appointed to the CNIB's National Committee for Philanthropy and Fundraising and invited to be a member of the Honorary Governors' Council of the Vancouver Foundation. She has served as President of the Canadian Club of Vancouver, Chair of the Gastrointestinal Society and President of the Canadian Society of Intestinal Research. Anar also held a seat on the Board of Governors at Meadowridge School and as a member of the Aga Khan Economic Planning Board for Canada. 
She is a partner in a family wealth management practice with Assante Wealth Management. In her previous consulting and business development roles with Dun & Bradstreet, Anar was awarded several Presidential Citations for her contributions to a diverse range of industries.
Anar is a recipient of the 2013 RBC Top 25 Canadian Immigrant Award in recognition of her leadership in community engagement. She was nominated for the 2014 YWCA Women of Distinction Award and the 2015 Diversity Champion Award sponsored by the Women's Leadership Circle of the Vancouver Board of Trade. 
She holds a Bachelor of Business & Economics from Brock University and is a graduate of the Wharton School's Executive Development Program and of the Institute of Corporate Directors. She holds the Corporate Directors designation of ICD.D.