You are here
Brink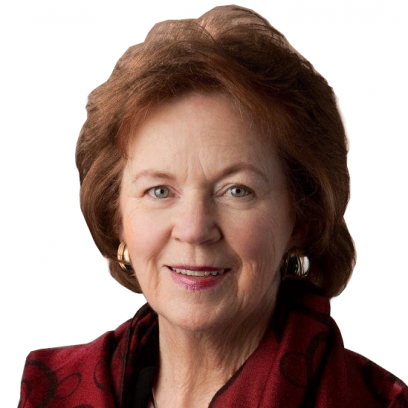 Barbara Brink
Member, Honorary Governors' Council
Barbara Brink is vice president of Applied Strategies Ltd., a management consulting firm. Previously, for 12 years, she was president and CEO of Science World, where she spearheaded the campaign to secure the present site, $12 million of public funding, and oversaw a $19 million retrofit of the facility.
A very active volunteer, Barbara serves on the boards of the Legal Services Society, the BC Institute of Chartered Accountants, and Junior Achievement. She is also past Chair of the VGH and UBC Foundation; a former campaign Chair for the United Way of the Lower Mainland, and has served on the boards of the B.C. Heart Foundation, the Salvation Army, the Opportunity Rehabilitation Workshop, Lester Pearson College of the Pacific, KCTS Public Television; and as president of the Junior League of Vancouver.
Barbara is a Member of the Order of Canada and the Order of British Columbia. She is a recipient of the YWCA Women of Distinction Award and the Simon Fraser University's 1994 President's Club Distinguished Leadership Award. In 1993, B.C. Business Magazine included her as one of the 12 most powerful women in British Columbia.
She has a BA from the University of British Columbia.