You are here
Lam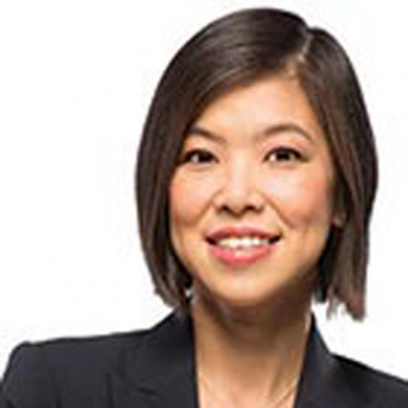 Miranda Lam
Chair, Board of Directors
Member, Executive Committee
Miranda Lam is a partner in our Litigation Group in Vancouver. Her practice focuses exclusively on business disputes, including contractual claims and economic torts, and her areas of specialization include securities litigation, shareholder remedies, corporate governance issues, and internal investigations, as well as internet and e-commerce issues and defamation. She has been counsel in matters filed in British Columbia and Ontario, as well as represented clients in various commercial arbitration proceedings and class action proceedings.
Miranda is also a member of McCarthy Tétrault's Consumer & Retail, Financial Services, and Mining Litigation groups, having worked extensively with clients from each of these industries, and also has a particular interest in assisting private and family-owned enterprises resolve disputes and achieve their objectives. A skilled litigator, she is recognized for her strategic thinking and business-oriented problem-solving approach to all disputes.
Miranda is ranked in the 2016 edition of Benchmark Canada: The Definitive Guide to Canada's Leading Litigation Firms & Attorneys as a future star (British Columbia) in the field of general commercial litigation. She is the recipient of the Association of Women in Finance 2014 PEAK Women in Finance "Rising Star" Award, and was recognized as one of Business in Vancouver's 2013 "Forty Under 40". In 2015, the National Asian Pacific American Bar Association presented her with its "Best Lawyers Under 40" Award".
Miranda is a contributing author to Defending Class Actions in Canada (now in its 4th ed.), published by LexisNexis, and a previous contributor to the Annotated British Columbia Securities Legislation (now in its 8th ed.), published by CCH Canadian Limited. Recently, she contributed to the firm's Mining in the Courts (Vol. VI) publication, released in March 2016. She is a frequent speaker on class action issues, investigations, shareholder disputes and dispute resolution processes, and has also served as faculty for the Continuing Legal Education Society of British Columbia and for The Advocates Society.
Miranda was called to the British Columbia bar in 2004. She obtained her LLB from the University of British Columbia in 2002, where she received the Honourable Ray Herbert Award as the All-round Graduating Student and the Alumni Association Achievement Award as Outstanding Student of the Year. After graduation, she served as a judicial law clerk for five justices of the BC Supreme Court. In 2007, Miranda received the University of British Columbia's Faculty of Law's Outstanding Young Alumnus/Alumna Award, and in 2001, she was named YWCA Young Woman of Distinction.
Miranda currently serves on the board of the Vancouver Foundation, and is Past Chair of the Board of Directors for the University of British Columbia Alumni Association (UBCAA). As Chair of the UBCAA, she chaired numerous committees, including the Chancellor Nomination Committee as well as the UBC Alumni Achievement Awards. She previously served on the boards of the United Way of the Lower Mainland and Imagine Canada, chaired the Board of Directors of Vantage Point and was a member of the Nominations Committee for the YWCA Women of Distinction Awards, including serving as Chair. She is a frequent speaker at various events and conferences on board governance, leadership, community building, and civic engagement, and has lectured extensively on the critical role of the board chair in a not-for-profit context.