You are here
Pacific Immigrant Resources Society Endowment Fund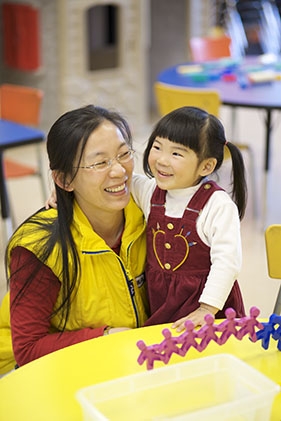 Four decades ago, Pacific Immigrant Society (PIRS) saw the need for integrated ESL programs that would support the settlement needs of isolated immigrant mothers and provide preschool learning for their young children.  We call it the Blended Model and it's still needed. In these 40 years, we have empowered thousands of women to learn English, engage in their communities, become leaders and contribute to Canadian society through volunteering and work. We have provided quality early childhood education and development and supported children to develop the language and social skills needed for success in the Canadian school system.
We want to continue doing what we do best. We want to keep empowering immigrant and refugee women and children to fully participate in Canadian life through neighbourhood-based programs. We envision a society that values the diverse contributions and promotes the enrichment of lives.
To steer us in our path, our core values guide us as we:
We envision a society that values the diverse contributions and promotes the enrichment of lives.
reach out to the most barriered and vulnerable immigrants and refugees to support them to make a successful transition into life in a new land.
provide services to immigrants and refugees that respect their ethnic backgrounds and their settlement and integration needs.
find strength and motivation in diversity and work to maintain that strength in the organization and the people with whom we work.
put volunteerism at the core of all we do.  
welcome the world to visit and review our work to see its value and effectiveness.
work in collaboration with our partners.
Please visit our website for more information.
Contact the Organization:
Please note:
To properly recognize all donors for their contributions, Vancouver Foundation will share your name and donation amount with the fund advisor unless you have checked the anonymous box on the donation form.
Donations to this fund will support the charity's general charitable purposes. Statements about the fund's purpose or how donations will be applied are reflective of the charity's current intent and are subject to change.
All donations to this fund will be permanently endowed.
For questions about this fund or Vancouver Foundation, please email Mandy Pui.
Funds:
Pacific Immigrant Resources Society Endowment Fund