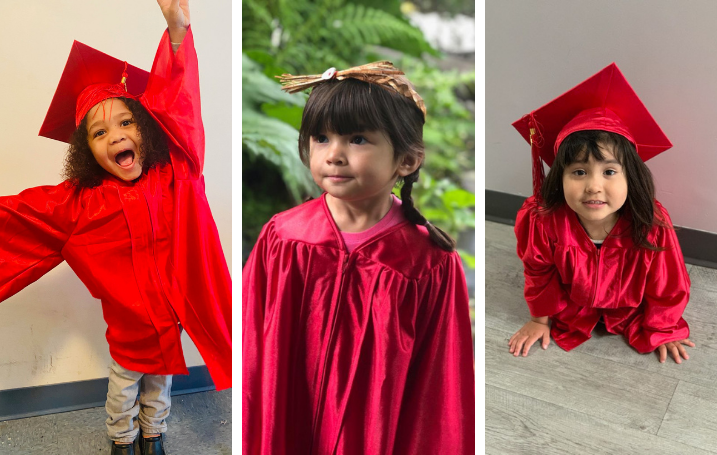 Playing our Part to Support Long-term Learners during COVID
Parenting has seen one of the biggest shifts in everyday life since the pandemic began in March. With childcare and schools closed, children at home full time, and the uncertainty of what's to come, caregivers have needed support now more than ever.
Vancouver Aboriginal Friendship Centre Society (VAFCS) has long supported Indigenous families in Vancouver through programs, resources, and opportunities to learn, connect, and have fun. Their Indigenous HIPPY (Home Instruction for Parents of Preschool Youngsters) Program has been especially critical for many families during these challenging times.
The HIPPY Program is a 30-week program originally created in Israel in 1969. In 2000, Mothers Matter Centre brought the HIPPY Program to Canada and VAFCS is one of many organizations across BC that are running the program. Its goal is to strengthen the capacity of parents of preschool aged children to support learning in the home and at school. At VAFCS, the program is specifically tailored to Indigenous families by offering culturally relevant activities and learning materials.
Before the pandemic, trained staff members would visit families in person to deliver learning packages and teach caregivers how to develop children's learning. For example, some of the caregivers have a hard time anticipating how their kids play. These home visits allow them to explore and learn how to appropriately support play in a safe environment. The program also offers biweekly group meetings that include workshops on topics like nutrition, as well as childminding services and a chance to connect with other families over a shared meal.
When the pandemic hit, home visits and biweekly group meetings were paused as the team explored new ways of supporting families. They knew that other critical programs the families relied on were also getting cancelled and putting people at risk of loneliness and isolation. The added challenge of having children at home full time put even more demands on caregivers to come up with ways to encourage play and learning. Cancelling the HIPPY Program just wasn't an option.
"Right away, we contacted the families and committed to staying in touch by phone and offering reassurance that that we'd continue the program but in a different way," said Osiris Lopez, Program Coordinator. "Just knowing that we were there for them and available for them was comforting for them to hear."
Weekly learning packages were delivered or available for contactless pickup. Home visits were moved online. Group meetings were also virtual with the added shift in focus to minimizing isolation and exploring Indigenous cultures.
Moving the core components of the program online created new challenges around access to reliable technology. A grant from the Emergency Community Support Fund through Vancouver Foundation means VAFCS will be able to provide tablets to at least 40 families moving forward.
And despite the pandemic, 50 children and their families graduated from the program through a virtual graduation ceremony that was held in June — a testament to both VAFCS staff and the families for their perseverance and commitment.
"This is work that the children and caregivers are both doing in the home. The graduati