You are here
STAND Foundation Fund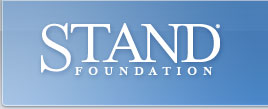 STAND is a public foundation that supports marginalized young adults in Greater Vancouver to enhance their skills and knowledge, and ultimately, their livelihoods.
Through grant funding, STAND helps young people access education and skills training to realize their vocational goals and build economic self-sufficiency.
To learn more about the STAND Foundation, the people involved and projects we have supported, please visit the website.

Please note:
This fund's granting purpose is subject to change.
In order to properly recognize all donors for their contributions, Vancouver Foundation will share your name and donation amount with the fund advisor unless you have checked the anonymous box on the donation form.
All donations to this fund will be permanently endowed.
For questions about this fund or Vancouver Foundation, please email Kristin Helgason.