You are here
University of Northern British Columbia
Standing on a hill overlooking the City of Prince George, the University of Northern British Columbia is a cornerstone of the community, providing education to students from Northern B.C. and all over the world.
"It makes me proud that I am part of a northern community." Sakshi Satish, Biochemistry and Molecular Biology student.
UNBC provides undergraduate and graduate education to students in its College of Arts, Social and Health Sciences and its College of Science and Management. It also offers courses for adult learners throughout Northern B.C. through its Continuing Studies programs.
Known for being a top Canadian research university and one of Canada's Greenest Employers, UNBC is also recognized worldwide and nationally for the high quality of education it provides and for student satisfaction. It is the only Canadian university of its size to make the Times Higher Education World University Rankings, which put it in the top five per cent of post-secondary institutions in the world. It is also the only small university in Canada to finish in the top three in its category for 11 years straight in the Maclean's Magazine university rankings.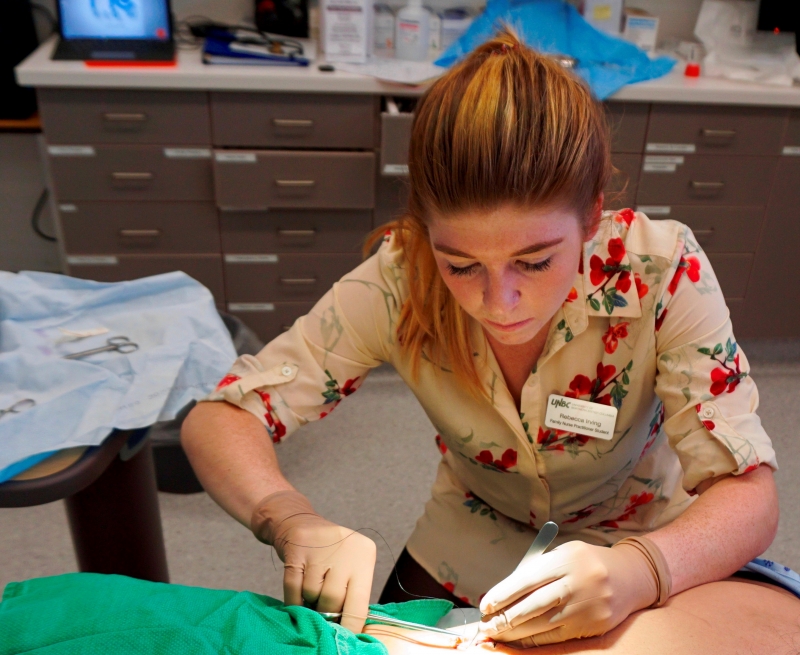 For Rebecca Irving, currently enrolled in the Family Nurse Practitioner Master's Program, UNBC continues to be instrumental in how she contributes to the communities she plans to work in.
 "I hope to work with marginalized populations in the north where I can help make a big difference in long-term health outcomes through prevention and addressing health inequalities," she says.

"My time at UNBC . . . helped develop my leadership skills and taught me so much about teamwork, resolving conflict, and moving forward."
Click the link below to make a lasting impact in the lives of students and community members long into the future.

For questions about this fund or Vancouver Foundation, please email
Camille Wong
or call
To properly recognize all donors for their contributions, Vancouver Foundation will share your name and donation amount with the fund advisor unless you have checked the anonymous box on the donation form.
All donations to these funds will be permanently endowed.
Donations to the University of Northern BC Endowment Fund will support the charity's general charitable purposes. Statements about the fund's purpose or how donations will be applied are reflective of the charity's current intent and are subject to change. 
The granting purpose for the UNBC Wilp wilxo'oskwhl Nisga'a Endowment Fund is subject to change.
Funds:
University of Northern British Columbia Endowment Fund
When you donate to the University of Northern British Columbia Endowment Fund, you are helping students, such as Rebecca Irving, receive a robust education while continuing to build a foundation for healthier communities within Northern B.C. and beyond. These contributions to UNBC ensure students are beneficiaries of your generosity each and every year.
UNBC Wilp Wilxo'oskwhl Nisga'a Endowment Fund
This fund primarily supports and maintains a Chair in Nisga'a Studies in the Nass Valley at Wilp Wilxo'oskwhl Nisga'a (WWN). It is a joint undertaking by UNBC and WWN for the general educational benefit of the Nisga'a Nation and members of the public accepted into a program of studies by WWN or by UNBC at WWN. The fund also supports other charitable purposes promoting the advancement of education in the Nass Valley.