You are here
Vancouver International Dance Festival Endowment Fund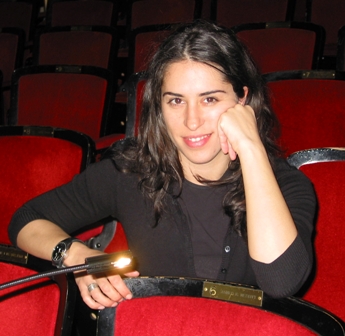 Since 2000, the annual Vancouver International Dance Festival has presented artistically exciting contemporary dance performances and has raised the profile of dance in Vancouver.
The mission of the Vancouver International Dance Festival Society is to support the art of culturally diverse contemporary dance through:
1. Increasing public appreciation for culturally diverse contemporary dance:
through the presentation of high quality dance performances and workshops by outstanding culturally diverse dance artists that are focused on the body as the instrument of communication; interested in kinetically exciting work; and interested in advancing the art of contemporary dance through innovation, experimentation, rigor and physical discipline
2. Increasing audiences for culturally diverse contemporary dance:
to provide a sustaining body of patrons of dance who will underwrite dance presentations through buying tickets and provide a critical response to the artists they are supporting through their attendance of dance presentations and workshops
3. Increasing the public profile of culturally diverse dance practice:
through effective marketing in print, television, radio, and through the internet
4. Networking with other dance and arts presenters:
to provide more performance opportunities for culturally diverse contemporary dance artists
5. Commissioning new works in culturally diverse contemporary dance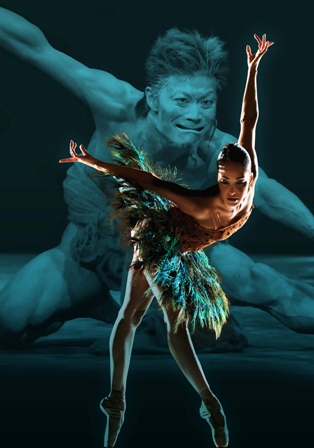 The VIDF Endowment Fund was established in 2008 with the long-term goal of reaching financial sustainability for the VIDF.
VIDF ENDOWMENT FUND
Your donation will help to ensure professional opportunities for local dancers, and touring opportunities for international artists to bring their legacies here to Vancouver. The VIDF is a non-profit, artist-run society that needs your support to continue. With your help, the VIDF is building a legacy that will ensure great dance performances in Vancouver for generations to come.
To donate online using your Visa or Mastercard, complete the form below. If you wish to donate by cheque, please make your cheque payable to Vancouver Foundation, referencing "VIDF" in the memo line.
IN MEMORY OF LARISA FAYAD
In loving memory of Larisa Fayad (1976-2007),and to carry on Larisa's work and aspirations in the field of lighting design, bursaries will be disbursed from the VIDF Endowment Fund, which will support the careers of emerging lighting designers. To express your support for this legacy project, please designate your gift in memory of Larisa Fayad in the 'In Memory/Honour of' section of the donation form.
For more information about the Vancouver International Dance Festival Endowment Fund, please contact us at 604-662-7441 or info@vidf.ca. For questions about this fund or Vancouver Foundation, please contact Linda Morgan at 778-309-0963.
Vancouver International Dance Festival Society
250 - 111 West Hastings Street
Vancouver
BC
V6B 1H4
Please note:
To properly recognize all donors for their contributions, Vancouver Foundation will share your name and donation amount with the fund advisor unless you have checked the anonymous box on the donation form.
Donations to this fund will support the charity's general charitable purposes. Statements about the fund's purpose or how donations will be applied are reflective of the charity's current intent and are subject to change.
All donations to this fund will be permanently endowed.
Funds:
Vancouver International Dance Festival Society Fund