You are here
The Vijay and Shiksha Verma Family Endowment Fund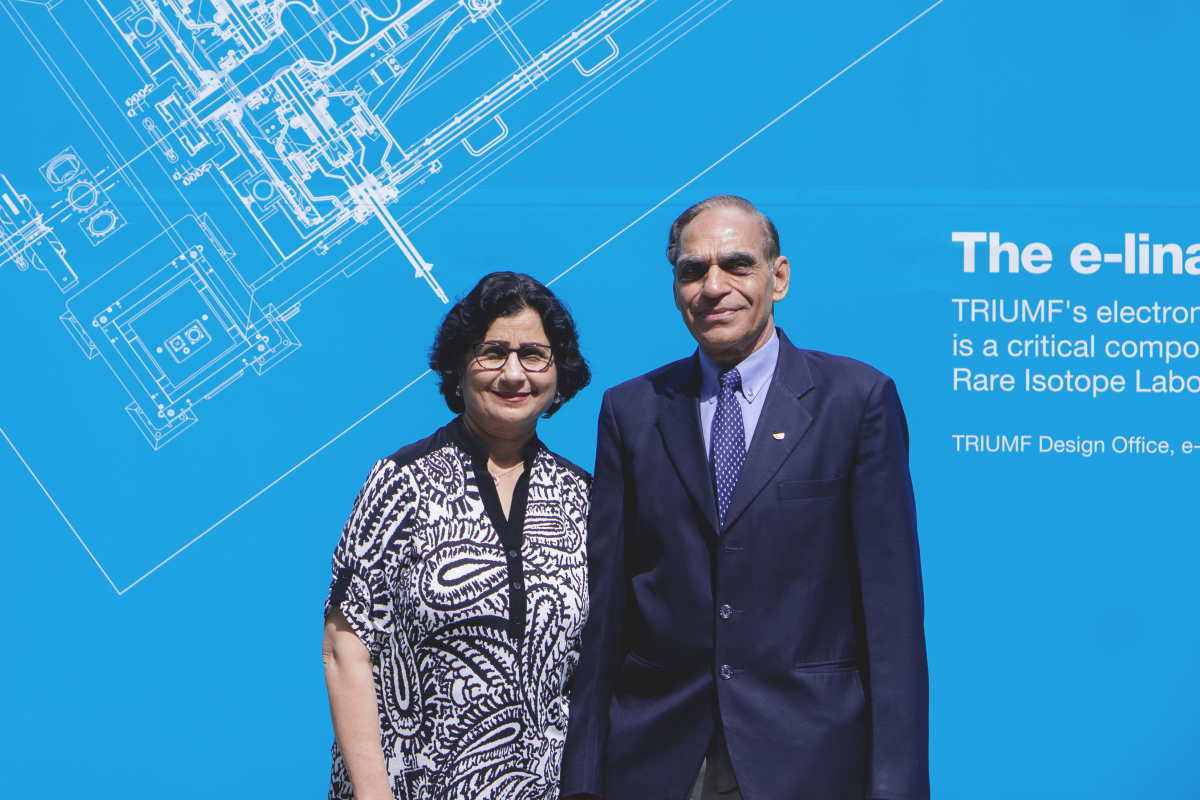 Vijay Verma is a Researcher Emeritus and alumnus of TRIUMF, Canada's particle accelerator centre. He is an internationally recognized leader in the field of project management and an accomplished author and speaker.
Vijay obtained his B.Sc. in Engineering from Punjab University in 1970 and his M.Sc. in Electrical Engineering from the Technical University of Nova Scotia (now Dalhousie), followed by an MBA in Finance and Management Information Systems from the University of British Columbia in 1976. Vijay joined TRIUMF in 1973, serving first as an electrical engineer with the Magnet Power Supplies and Beam Lines groups. Shortly after his arrival to the laboratory, Vijay moved into the position of project planner and eventually Group Leader of the Planning Department, a role that he held until his retirement in 2013. He played a pivotal role in TRIUMF attaining its international reputation in discovery science research. Further, his generosity of spirit and appreciation for life-long learning became well known across the laboratory community.
In recognition of TRIUMF's continued commitment to excellence in education and training, Vijay and his family have generously established the Vijay and Shiksha Verma Family Endowment Fund to support undergraduate students working at TRIUMF through the Vijay Verma Scholar position.
The Vijay Verma Scholar Position
Building on the Verma family's decades-long dedication to TRIUMF and its legacy of empowering student training and educational opportunities, the Vijay Verma Scholar position recognizes one outstanding undergraduate student per year working at TRIUMF in the fields of engineering (specifically in the areas of accelerators and detectors), project management, computer science, or life science. The position operates in conjunction with TRIUMF's Undergraduate Student Program, which provides talented students from across Canada with an unparalleled hands-on work experience at a world-class laboratory.
The Vijay and Shiksha Verma Family Endowment Fund provides salary support for the Scholar position. To donate to the fund please click the link below.
For more information about the Vijay Verma Scholar program, please contact Sean Lee at seanlee@triumf.ca or 604-222-7655
Contact the Organization:
TRIUMF INC.
4004 Westbrook Mall
Vancouver
BC
V6T 2A3
For questions about this fund or Vancouver Foundation, please email Mandy Pui.
Funds:
The Vijay and Shiksha Verma Family Endowment Fund