You are here
2014 Year in Review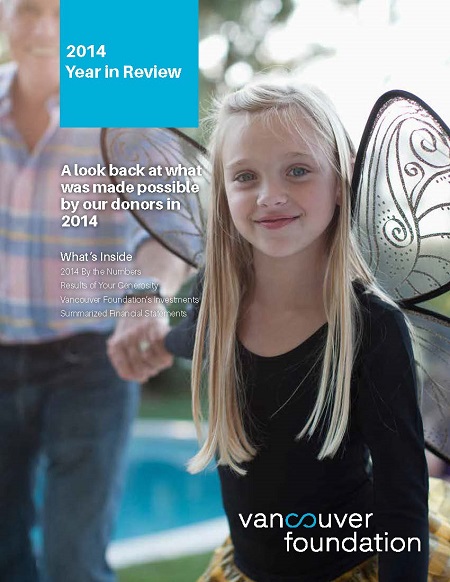 We are pleased to release the 2014 Year-In-Review. Inside the report you'll get an overview of initiatives we undertook this past year as well as discover the impact that donors have made in our community.
Thank you for continuing to place your trust in Vancouver Foundation. Together we are building healthy, vibrant and livable communities across British Columbia.
Healthy, Vibrant Livable Communities Across BC
Vancouver Foundation proudly marked a significant milestone in 2014, having granted over $1 billion since our inception in 1943. That's a staggering amount of money and it's only through the generosity of our donors, past and present, that we've been able to make this contribution to the betterment of our society.
Fostering Change for Youth Leaving Care
Our Youth Homelessness Initiative is focused on preventing homelessness among youth formerly in government care by creating the right conditions and opportunities for them to succeed as adults.
Take a look back at what was made possible by our donors in 2014 and read the report now!