You are here
2017 Fresh Voices Awards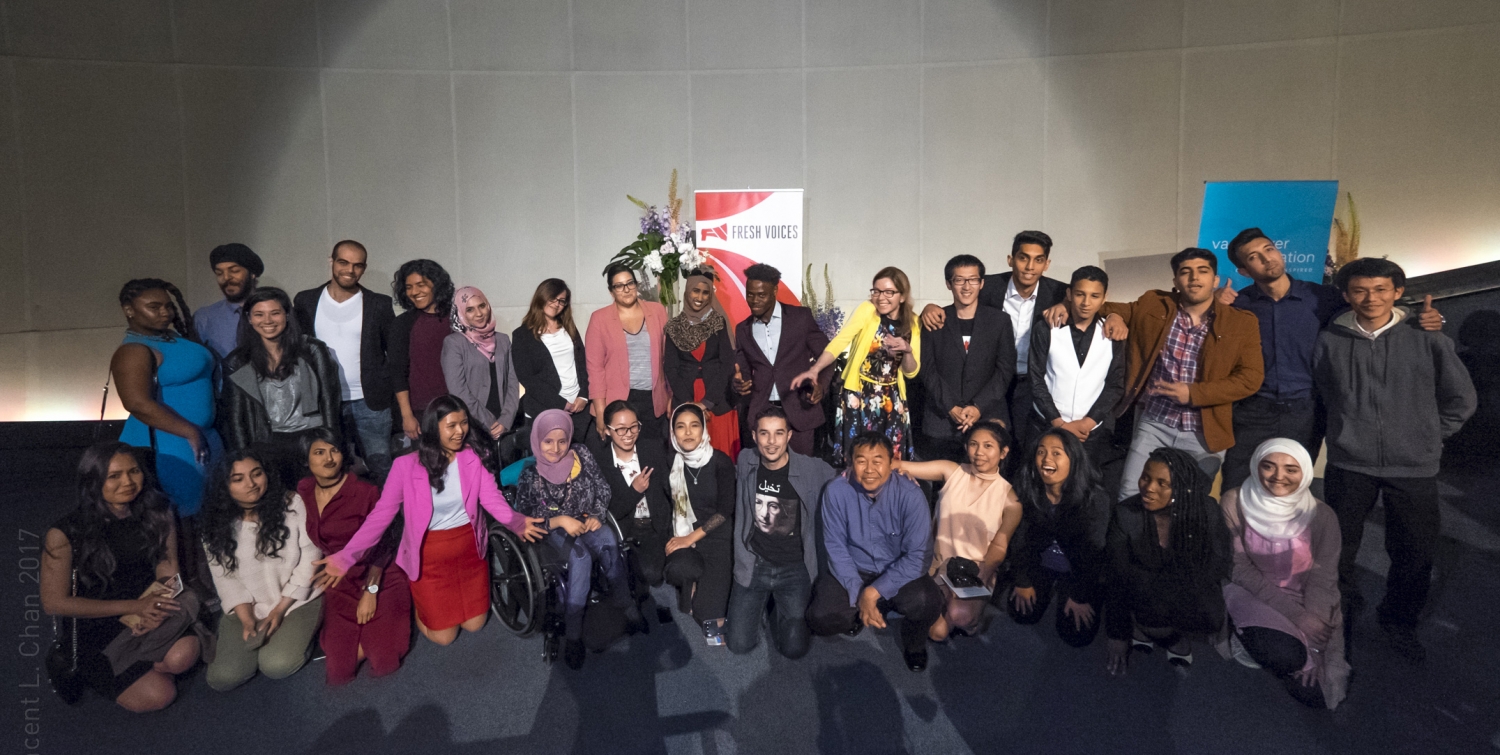 Vancouver Foundation's Fresh Voices initiative recognizes the outstanding contributions that immigrant and refugee youth make to their communities. One form of recognition is through the annual Fresh Voices Awards, which acknowledge the leadership of young newcomers who, in British Columbia and across Canada, are working to advance social change based on themes and priorities such as immigration, education, and cross-cultural dialogue.
On Monday, June 19th, over 200 immigrant and refugee youth gathered at Science World for the 2017 edition of the Fresh Voices Awards—a partnership between the Vancouver Foundation,  Michaëlle Jean Foundation, and Vancity Credit Union.
The night was full of inspiring poetry and film, wise words from speakers like Roksana Mun, and celebrations marking the impact young immigrants and refugees are making in BC and throughout the country.
The 2017 Fresh Voices Awards Recipients
As Fresh Voices Youth Advisory Team member Yansie Ardon put it "We had a lot of amazing nominations this year, and we wish we could pick them all!' Fresh Voices wants to acknowledge all the amazing nominees and give a big THANK YOU to everyone who came together to make it a memorable night.