You are here
Branching Out
Novel learning experiences inspire adults with developmental disabilities to discover new hobbies, passions and even vocations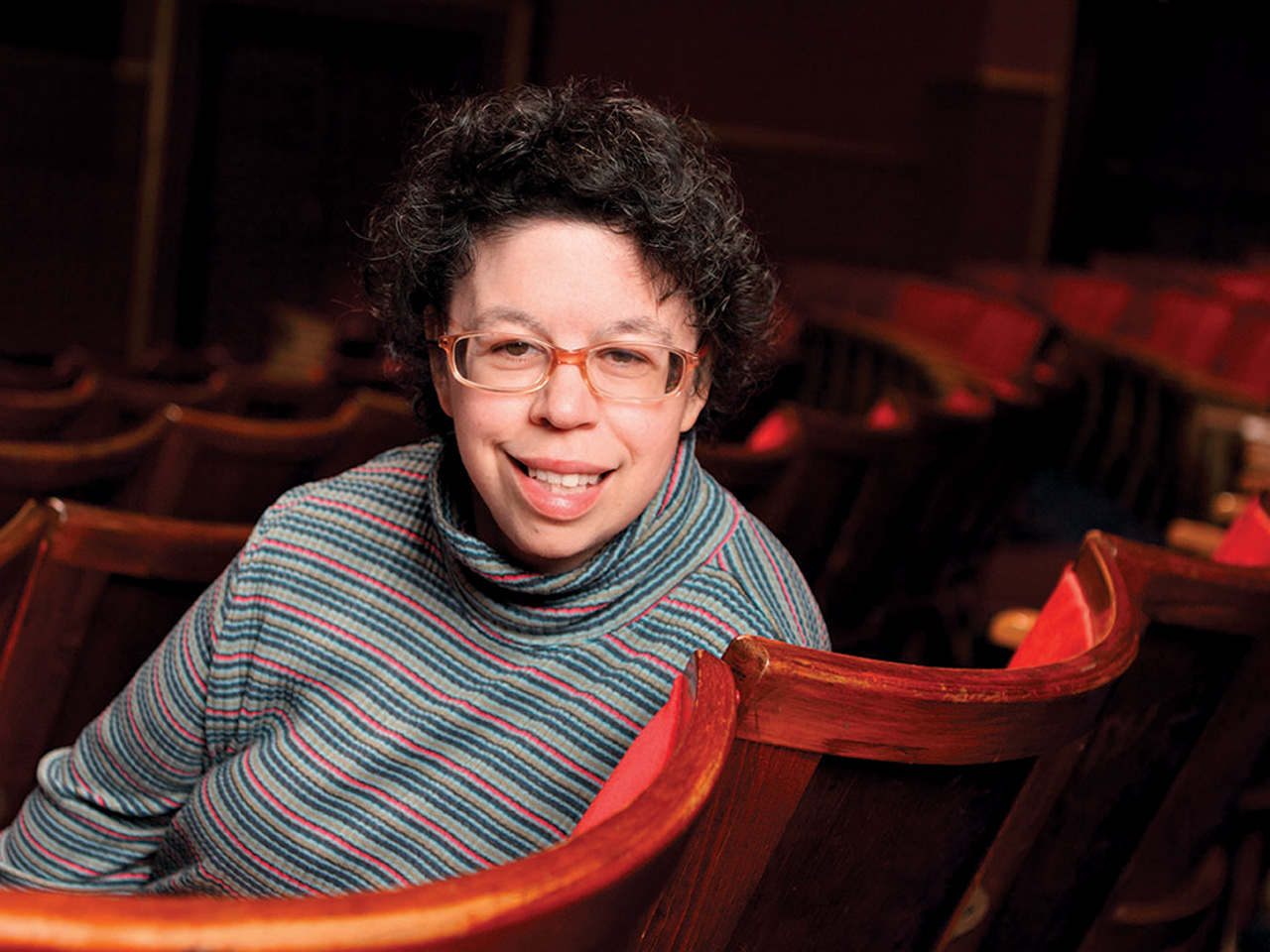 When a research team from InWithForward moved into a social housing complex in Burnaby for three months last year, their research revealed that many people with cognitive disabilities were feeling bored, stuck and curious about what else is out there.
"We think if Kudoz is going to scale, it can't run like a traditional staffed program. We need to find some creative pools of resources where people can help each other to do things." Dr. Sarah Schulman
Jordana fell into that category. The 36-year-old New West-minster resident had long been attending the day programs at the Burnaby Association for Community Inclusion (BACI), but doing the same thing, day in and day out, had left her feeling stagnant. "[I was] frustrated," she says. "How many times can you take the same program over and over?"
Collaborating with non-profits BACI, the Simon Fraser Society for Community Living and posAbilities, the InWithForward team began building a solution to address the needs they'd uncovered. The result is Kudoz, an innovative new program that aims to shift how adults with developmental disabilities see themselves and the future by providing novel learning experiences.
It's a user-friendly website, like Airbnb meets Netflix, but packed with live experiences that a user can choose and book – for example, "First Aid Training," "Bake Irish Soda Bread," or "Let's Learn a Few Words in Japanese." The experiences are provided by volunteer hosts – individuals, businesses, even the mayor of New Westminster – and are organized in sets to deepen knowledge in specific areas, with an emphasis on creating meaningful, ongoing outcomes. The end goals for users are to widen and deepen interests and discover passions, to develop an independent sense of self, and to increase purpose and possibility. Designed as a lifelong learning experience, Kudoz allows participants to stream in and out at any time.
Coming on board in the early stages with a grant of $110,000, Vancouver Foundation enabled the Kudoz team to build a prototype and run a three-month trial from March to June 2015. During those months, Kudoz evolved rapidly through an agile process of trial-and-error and feedback, shifting through more than 100 versions of materials and developing a set of indicators that can be visualized to measure progress.
Jordana joined Kudoz as one of its 16 pioneering participants, personally sampling seven of the 110 experiences in the catalogue. With the experiences currently on pause following the trial run, she can't wait until Kudoz is up and running again. Why? "It's new, it's different. New experiences, new friends, new opportunities. Just new, period," she says with infectious enthusiasm.
For people like Jordana, Kudoz means the chance to discover and explore a wide range of interests – like languages and history, which overall have been the most popular categories in the catalogue to date. Richard Faucher, co-executive director of BACI, explains that mainstream education often excludes those with cognitive disabilities from the liberal arts and streams them into a more practical curriculum. "Because they think we won't be able to understand it," Jordana says. She's managed to shatter that notion, excelling in three levels of Japanese, trying out German, and looking forward to learning Russian Mennonite history once Kudoz is rolling again. "I have close Russian friends who are like family, so I want to learn more about their culture," she explains.
Jordana has shattered the notion that people with cognitive disabilities wont be able to understand and learn new languages and history. She is excelling in three levels of Japanese, trying out German and learning Russian Mennonite history.
Unlike typical day programs, Kudoz blurs the traditional lines between caregivers and clients. Jordana also hosts a Kudoz experience, sharing her love of live wrestling. Kudoz is all about making the most of participants' strengths; for example, those passionate about transit can become "transitologists," helping others get to and from experiences. Others act as "tasters," photographing and providing feedback on new experiences. Some roles are paid, creating employment opportunities.
Dr. Sarah Schulman, sociologist and InWithForward partner, believes that leveraging strengths is essential. "We think if Kudoz is going to scale, it can't run like a traditional staffed program. We need to find some creative pools of resources where people can help each other to do things," she says.
Kudoz's online dashboards track the progress of participants and hosts, who earn achievement badges once sets of experiences and challenges are completed. Through the data collected, Kudoz staff can measure progress and changes. More importantly, participants can get a sense of their own achievements and track their growth.
After just three months, Kudoz led its pilot participants to bespoke employment opportunities, the kindling of new interests, and increased feelings of hope for the future – Jordana aspires to volunteer at Massey Theatre after a backstage tour during a Kudoz experience. The program has also given hosts an opportunity to give back and share their passions. And along with these successes, Kudoz's own evolution has been impressive. Faucher reveals, "We've never worked at a pace like they do, where every week, not only do they come up with ways that people can learn more or reflect more, there's a new set of tools or interactions that are designed."
With the trial wrapped up, Kudoz is currently applying its learnings by building up the backend technology, crafting an app, curating new experiences, deepening learning outcomes and developing new ways for participants to reflect. The team is cementing partnerships with educational institutions to offer the most comprehensive suite of opportunities possible. The next iteration will bring Kudoz to scale and open it up to the public, furthering its ambitious purpose.
"This is not going to sit on the side, but can actually start to change how practice happens within the agencies, and tap into people's passions and skills," Schulman says. "Kudoz is not just for the Jordanas of the world. All of us need to be in environments that inspire us to learn and grow and develop. Let's tap into and leverage what people can really do, in new ways."
Schulman is grateful for the early support. True innovation, she says, happens when the investment is in the process rather than the product. "Our process is rigorous – we use ethnographic methods, we have social scientists and designers on our team, but what it means to be participatory is we're learning as we go," she says. "That's how we get people like Jordana to be such great advocates. It's not that we're imposing a new solution on them – they've seen it develop and they're part of our team as well."
Faucher concurs. "Vancouver Foundation was willing to take a bit of a risk so we could test this out. Almost a year later, we have something that is really promising."
| | |
| --- | --- |
| Story By: Robin Schroffel | Photos By: Tiffany Cooper |