You are here
Going Green
Vancouver is on its way to being the world's greenest city by 2020 with the help of projects funded through Greenest City Community Grants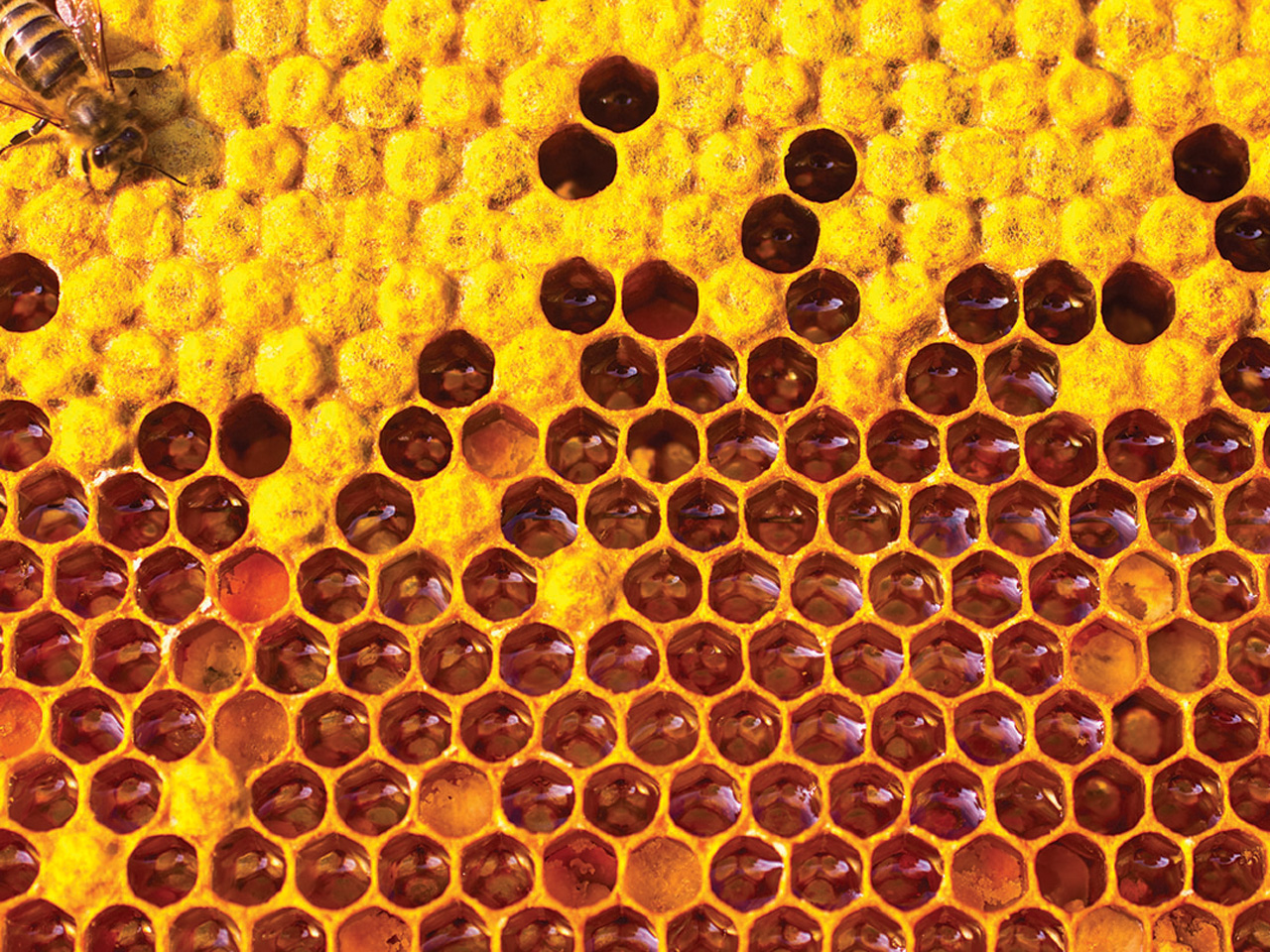 We depend on bees for a lot more than honey. In fact, bees pollinate the plants that supply up to one-third of the food we eat, so it's important to both global food security and our local economy to protect their habitat. And yet, even the very act of beekeeping can be to our own benefit – a fact proven by Pollinators and People, a therapeutic beekeeping project funded by the Greenest City Community Grants program. In addition to creating forage and habitat for native pollinators, the project connects people from around the Lower Mainland on an equal playing field.
"Executive chefs and homeowners work alongside [people who are] street-entrenched and unstably housed – both learn from the other," says Sarah Common, chief community officer at Hives for Humanity, which created the Pollinators and People project with a $28,800 grant. "The bees, the gardens and the pollinators – they connect the people."
Bees pollinate the plants that supply up to one-third of the food we eat, so it's important to both global food security and our local economy to protect their habitat
This is a key element of the Greenest City Community Grants program, a collaboration between Vancouver Foundation and the City of Vancouver. The projects it funds tend to build bridges and nurture partnerships that may not otherwise exist – in addition to making the city more environmentally sustainable.
The program was established to further Vancouver's ambitious goal of becoming the greenest city in the world – with the best air and water quality and good access to healthy, locally grown food – by 2020. But when the City of Vancouver introduced the Greenest City 2020 Action Plan in 2010, it knew it couldn't achieve it alone.
"We needed every resident and non-profit organization to explore ways to pursue these goals," says Sadhu Johnston, acting city manager.
The best way to do that was to partner with Vancouver Foundation, which had already established strong ties to existing community organizations. The City contributed $1 million to the Greenest City Community Grants program, and it was matched, dollar for dollar, by Vancouver Foundation. Now, both partners oversee the synergistic work happening right now that will help Vancouver become the greenest city by 2020.
The reason the program works, says Johnston, is that the goal is supported by ideas generated and implemented in the community through three areas: youth-led projects, projects created by Vancouver residents to benefit their own neighbourhoods, and projects led by community-based charitable organizations. These projects target a range of areas including climate leadership, green buildings and transportation, zero waste, access to nature, clean air and water, local food and green economy. And the program's breadth is amazing, says Johnston.
"The actual involvement of those most impacted . . . thousands of students and seniors and residents are directly involved; hundreds of thousands are peripherally involved, and they benefit by seeing or eating, or they have no idea of the program's objectives but they still benefit."
The Choi Project is one example with such reach. The project engages people, especially youth, through education in a movement toward stocking Chinatown grocery stores with locally grown ethnic Chinese food – specifically choi, or leafy Chinese vegetables – rather than produce flown in from China. Locally grown produce is fresher, healthier and better for the environment than imported produce, which can lose much of its nutritional content and consume considerable resources by spending between five and 10 days in transport.
"We are inspiring people in our own community to balance tradition with sustainable value," says Kevin Huang, co-director and co-founder of the Choi Project, recipient of a $25,000 grant. "We're able to build a bridge intergenerationally between the technical skill and knowledge of our elders and the broader community's great interest in Chinese food in general and in local food."
People like being part of something this big, says Vancouver Foundation's Trina Prior, Greenest City Community Grants manager. "When those closest to the issue help solve it, it's very powerful."
For example, the Vancouver Aquarium, creator of the well- known Ocean Wise conservation program for sustainable seafood, received a $50,000 grant to launch the Make Vancouver a Model of Locally Sourced and Accessible Seafood project. The project aims to provide Vancouver residents with greater access to sustainable seafood by engaging a wider swath of local restaurants in the Ocean Wise program, including restaurants of all price ranges, many restaurants outside the downtown core and a greater number of ethnic restaurants.
"Chefs are in a strategic position to help influence consumer demand by making information about the great work they are doing with local, sustainable seafood available to their customers," says Katy Muenter, Ocean Wise co-ordinator. "Working with new chef partners throughout Vancouver has greatly expanded the reach of the Ocean Wise program and allowed us to connect with even more Vancouver residents."
And that's ultimately what the Greenest City Community Grants program is all about – connecting Vancouver residents with knowledge and opportunity so they can each become personally connected to the goal of making their city the greenest city imaginable
Story By: Corey Van't Haaff