You are here
Grants at a Glance - part 1
Here are a few of the projects Vancouver Foundation and our donors recently supported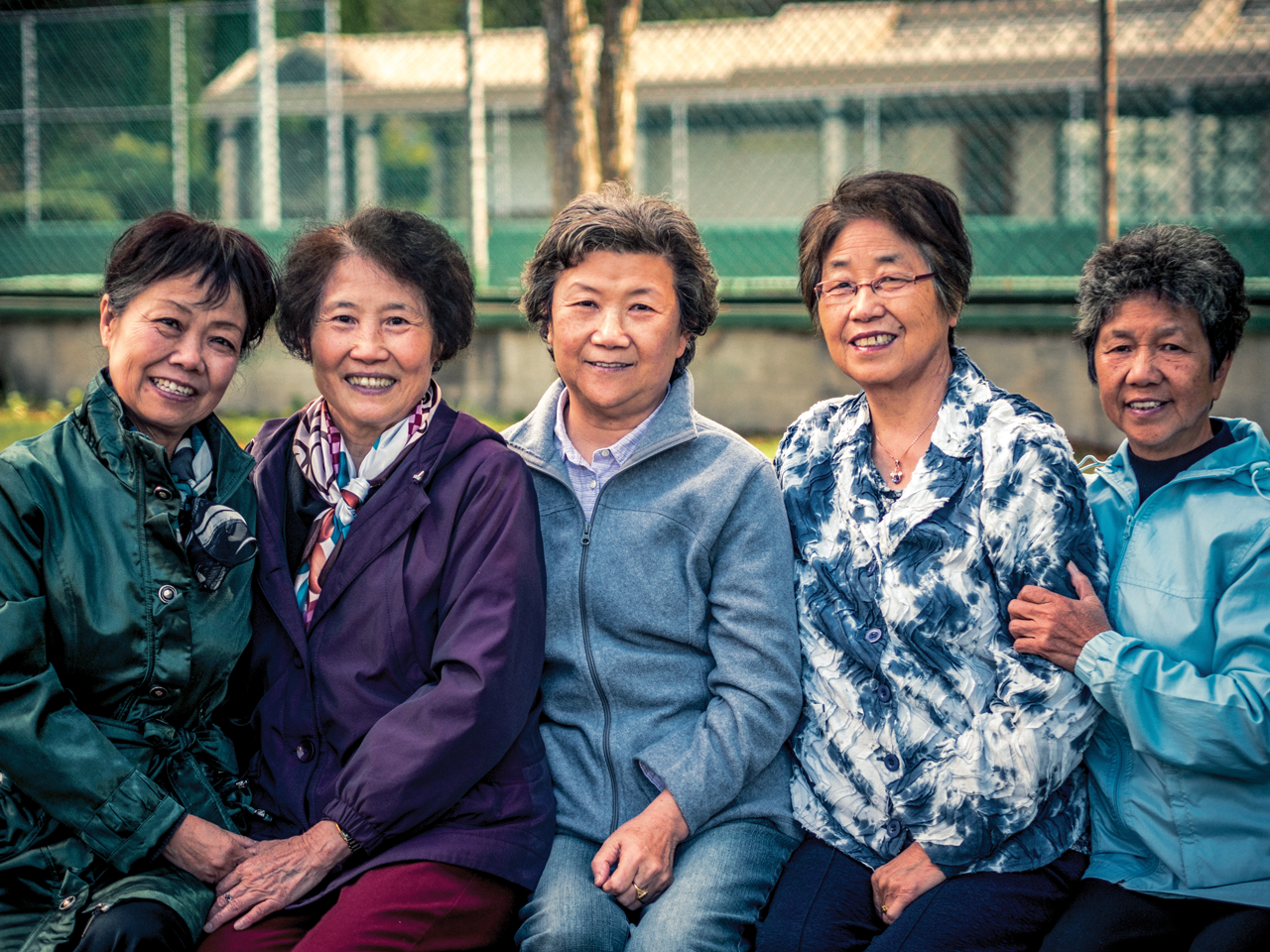 Empowering older women
In 2012, Krista James first met with a group of two dozen elderly Chinese women from Richmond, most of them immigrants and grandmothers, to ask them what sort of change they wanted to see in their community and in their lives. James, who is the Vancouver-based national director of the Canadian Centre for Elder Law, says the project was originally intended to lobby for better public transit service, but it morphed into a campaign for access to dental care. "A lot of them said that if they didn't have their health, nothing else mattered," says James, noting that the problem was not only medical, but social.
"There's a real shame that comes when you have to hide your mouth because the quality of your teeth is so poor that it affects your smile." So the 12 women gathered their stories, developed a brochure and set about lobbying B.C.'s Ministry of Health for reform. (Their final consultations with ministry officials took place over the summer of 2016.) This project was one of four pilots in the Older Women's Dialogue Project, (OWDP) which was developed with a $122,000 grant from Vancouver Foundation. The OWDP is an effort to work with elderly women, often from underprivileged communities, to identify the issues that matter to them. It aims to empower older women to influence law and social policy, and increase public awareness of issues facing older women. The grant from Vancouver Foundation, James says, allowed the group to turn words into action: "We didn't feel good about asking about the problem unless there was some commitment to do something about it." And besides reform, there's a broader goal to empower these women. "What we really want to do is rethink the notion of expert—rethink who we listen to," says James.
Chinese Canadian vignettes
After many compelling conversations with elderly Chinese Canadians in Nelson, Nicola Harwood, a curator at a local public gallery, wanted to find a way to weave their stories into a broader, poetic narrative. She discussed the idea with poet Fred Wah and composer Jin Zhang, and together they envisioned a multimedia project accessible to an audience far beyond Nelson. "We initially thought of doing some type of contemporary dance piece, or performance art, but we felt we wanted to reach more people," she says. So in 2012 with an $8,000 grant from Vancouver Foundation, they created a website with a compilation of poems and stories of migration, and of the lives lived post-migration, from B.C.'s Chinese Canadian community. Through a series of vignettes, all richly illustrated in watercolour graphics by painter Tomoyo Ihaya, High Muck A Muck: Playing Chinese depicts the voices of a diverse community—including a third-generation Canadian restaurant owner in Nelson, a 19th-century laundry worker, and a recent immigrant to Vancouver. The project recently won the U.K.-based New Media Writing Prize, and was described by judges as "a beautiful and visually coherent work." Experience the project at highmuckamuck.ca.