You are here
Indigenous Priorities Granting Program opens November 15
New program offers grants up to $50,000 to support Indigenous-led initiatives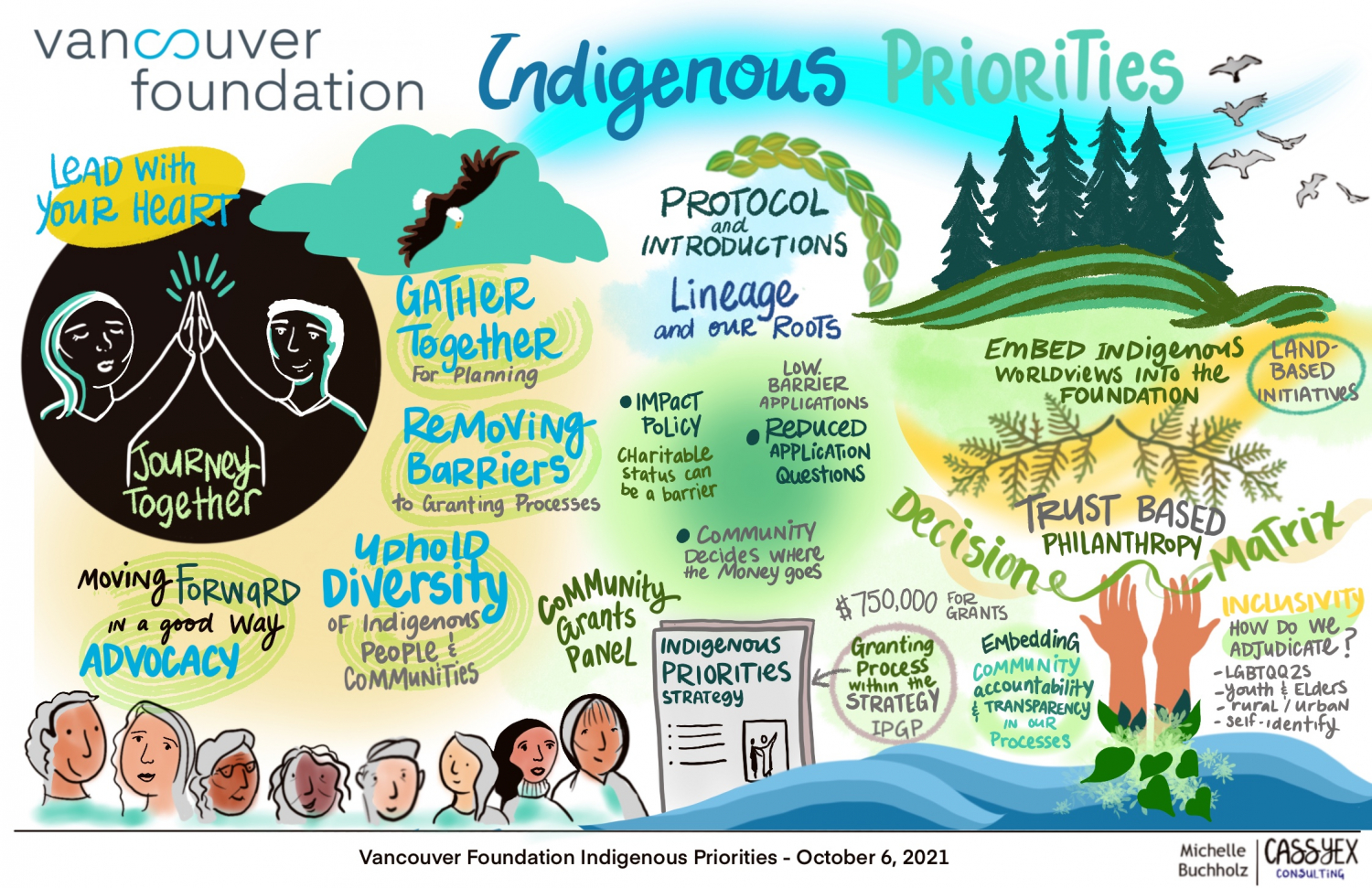 Vancouver Foundation is launching the Indigenous Priorities Granting Program, and applications open from November 15-29. This initiative will support First Nation, Inuit and Métis communities with $750,000 worth of flexible, one-time grants to Indigenous-led organizations operating on the lands now known as British Columbia. You can apply for grants of up to $50,000 for initiatives that encourage community inclusiveness, belonging, and healing.
The program is part of our commitment to Indigenous priorities and is intended to surface and address critical funding and capacity needs. The Indigenous Priorities Granting Program is led by Jeska Slater, the Director of Indigenous Priorities. Jeska is from Fisher River Cree Nation, part of Treaty 5 in Manitoba, and has worked in both urban and land-based Indigenous communities for more than ten years.
Get notified by email when the Indigenous Priorities Granting Program opens >>
Am I Eligible?
To qualify for the Indigenous Priorities Granting Program, you must:
Be a qualified donee, meaning a registered charity or another qualified donee listed by Canada Revenue Agency. Many First Nation bands are classified as other qualified donees, under the category "Municipal or public bodies performing a function of government in Canada". Click here to see if your band is listed.
 
Be located or operating on the lands known as BC.
 
Be Indigenous-led – we use The Circle on Philanthropy and Aboriginal Peoples in Canada's definition here.
See all eligibility requirements >>
Key Dates
November 15, 2021: Online applications open
 
November 29, 2021: Online applications close
 
December 16, 2021: Funding decisions communicated
Contact Us
Have questions? Feel free to connect with us at indigenous.priorities@vancouverfoundation.ca.