You are here
Winston Rekert Foundation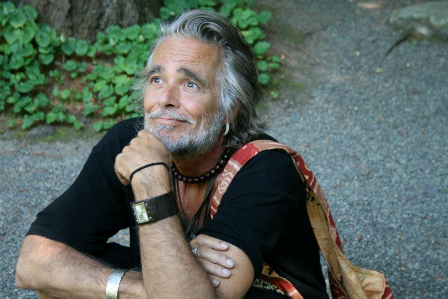 The Winston Rekert Foundation was established to honour and preserve the caring and compassionate spirit of a charismatic man who touched the lives of many.
As a teacher, colleague and friend, Winston was able to motivate and inspire those around him; encouraging love and hope through dedication and understanding. Whether he was helping someone on set, or in the streets, his kindness and generosity opened doors for those struggling with substance abuse, depression and self-doubt.
His presence is still felt today, and the responsibility of keeping that spirit alive and realizing his vision to support education and the arts drives the foundation forward.
The Winston Rekert Foundation is an extension of one man's love and dedication to the arts, and belief in the human spirit. Built on an already outstanding legacy, the fund aims to continue to give back to the areas Winston was most passionate about, with an emphasis on creativity, learning and self awareness.
For questions about this fund or Vancouver Foundation, please email
Kim Macphee
or call 604.639.3051
Please note:
This fund's granting purpose is subject to change.
In order to properly recognize all donors for their contributions, Vancouver Foundation will share your name and donation amount with the fund advisor unless you have checked the anonymous box on the donation form.
All donations to this fund will be permanently endowed.