You are here
Worldwide Marriage Encounter Fr. Chuck Gallagher S. J. Legacy Fund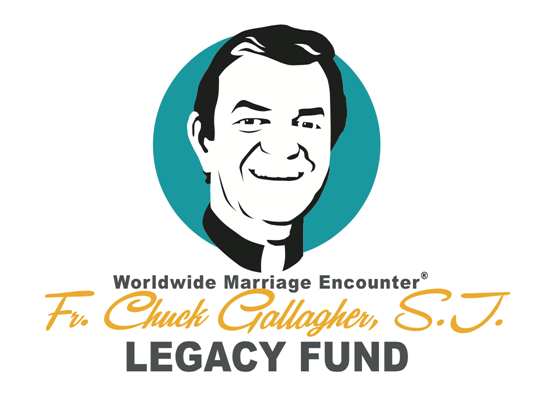 Love One Another As I Have Loved You" John 15:12
Fr. Chuck Gallagher, S.J., developed the Worldwide Marriage Encounter (WWME) program after attending a series of conferences created by a young Spanish priest, Fr. Gabriel Calvo. Fr. Chuck realized that by building on the power of this program, the Sacraments of Marriage and Holy Orders could be strengthened, the entire Catholic Church would benefit, and that this mission could ultimately change the world.
Fr. Chuck's passion for WWME and his vision of changing the world inspired many. His drive and determination has enabled millions of couples and priests to experience this special inspiring, challenging, and empowering enrichment weekend. Today, almost fifty years later, WWME has a presence in over 94 countries. Millions have experienced the weekend and WWME continues to be a life-giving and life-changing force in our Church and in our world.
Donations to this fund will support the charitable purposes of Canadian Worldwide Marriage Encounter Inc., which intends to apply the funding as follows:
Help fund leadership training.
Enhance the ministry and the outreach.
Encourage better stewardship.
To find out more about WWME, please visit their website. 
Contact the Organization:
Canadian Worldwide Marriage Encounter Inc
c/o Lloyd & Georgette Litke
2727 164th Street
Surrey
BC
V3Z 0E2
Please note:
To properly recognize all donors for their contributions, Vancouver Foundation will share your name and donation amount with the fund advisor unless you have checked the anonymous box on the donation form.
Donations to this fund will support the charity's general charitable purposes. Statements about the fund's purpose or how donations will be applied are reflective of the charity's current intent and are subject to change.
These funds will be invested, but may be accessed by the charity should the need arise.​
Funds:
Worldwide Marriage Encounter Fr. Chuck Gallagher S. J. Legacy Fund