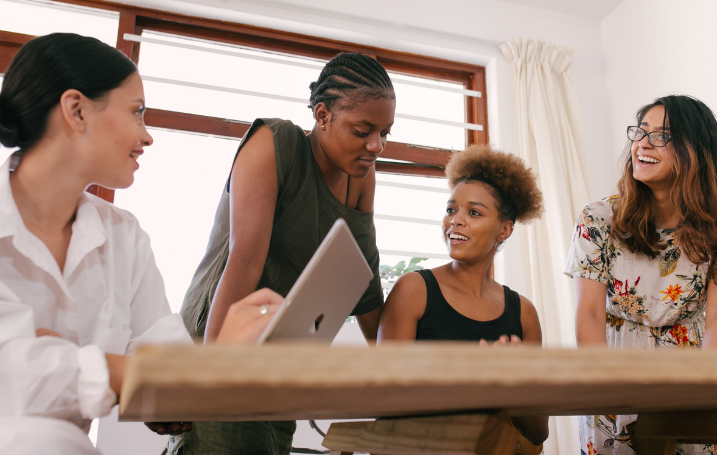 42 BIPOC-led Organizations Awarded Funding to Support their Work in Racial Justice
The LEVEL BIPOC Grant program has awarded 42 organizations across BC with flexible, core funding. In total, $1.5 million and an additional $500,000 from an anonymous donor has been invested in BIPOC (Black, Indigenous, and People of Colour) leaders to pursue their hopes and aspirations in service of justice and equity.
The disproportionate impact of institutional and systemic racism on Indigenous and Black communities, as well as long hearing from BIPOC-led organizations the barriers to accessing much-needed core funding led us to launch this program last Fall. We prototyped some new approaches in our grantmaking to address some of these barriers and help us learn ways to move towards more trust-based and relational grantmaking. For example, we held oral conversations between applicants, staff, and advisors instead of requiring written application forms to encourage trust and accountability.  
From arts, language and culture revitalization, to equitable migration support, and advocacy to health equity, the 42 grant recipients demonstrate a wide range of priorities working to support their communities through advocacy, organizing, mutual aid, healing, support services, and opportunities to connect to the land. This funding will help give them the space they need to not only advance their priorities but also pursue broader aspirations in racial justice work.
Arts and Culture as a Platform for Advocacy, Healing, and Storytelling 
Savage Production Society is an Indigenous-led theatre and storytelling company that aims to keep oral traditions and histories of Indigenous communities alive through contemporary mediums of storytelling.
Afro Van Connect Society is a Black-led, youth-driven organization that empowers the voices of African Descent Youth by offering creative platforms for storytelling, learning, and intergenerational collaboration to celebrate their shared story.
Canadian Latinx Theatre Artist Coalition Association supports Latinx identified theatre artists by engaging in advocacy on Latinx issues, offering programming, and celebrating Latinx communities through theatre.
The Chinese Community Library Services Association serves the Chinese immigrant community though Chinese language books, cultural events aimed at helping families preserve and share their culture and history (especially with younger generations), and a community space for seniors to gather and connect.
Culturally Relevant Supports for Racialized Newcomers
Centre of Integration for African Immigrants offers a range of support for Black newcomers as they adjust to their new life in Canada such as programs providing financial, social, and emotional support for youth and seniors.
Rainbow Refugee Society supports people fleeing sexual orientation, gender identity and expression, and HIV+ persecution by offering services that create safe, equitable migration and communities of belonging.
Refugee Career Jumpstart Project seeks to economically empower newly settled refugees by facilitating meaningful employment and entrepreneurial opportunities.
Indigenous Leadership and Governance in Environmental Stewardship 
Dasiqox Tribal Park Initiative, based in traditional Tŝilhqot'in territory (Williams Lake), is proposing an alternative vision for the management and governance of the land by establishing an Indigenous-led conservation area for land, water, and wildlife that reflect the values of their people.
Northwest Indigenous Salmon Alliance is a grassroots collective that speaks and acts for local waters and wild salmon of the Pacific "Salmon Coast", spanning the Canada-US borders.
The Indigenous Women Outdoors Society supports Indigenous women and gender-diverse people to connect with the land, each other, and themselves by creating safe opportunities that eliminate barriers to getting into nature to help build confidence in sharing their knowledge and connection of the land with the greater public.
Equitable Access and Healing in Black Communities
Vancouver Black Therapy & Advocacy Foundation is a youth-led grassroots initiative that started a therapy fund in the wake of police brutality to provide access to barrier-free mental health support for Black peoples, while also advocating for more equitable mental health systems.
The Black Public Health Collective is a group of Black public health learners based in Victoria that uses a Black feminist intersectional lens to advocate for greater equality of life for Black peoples by challenging inequities in the public health care system.
Kupaa Foundation supports Black youth to achieve their highest potential through academic support and mentorship to increase high school graduation rates and support their pursuit of post-secondary education.
Click here to see who all the grantees are from the 2021 LEVEL BIPOC Grant program.
To read the top five reflections from LEVEL staff on what they learned as they delivered this program, click here.