Our initiatives change to reflect our changing landscape. Some are time-limited campaigns, while others live on in community but are no longer run by Vancouver Foundation.
In Our Hearts
Years active: 2020–2021
In Our Hearts was a campaign inspired by how British Columbians are coming together to protect our community in the face of the COVID-19 pandemic by giving and sharing what's in our hearts. This campaign raised awareness of how charities needed public support to keep up with the spike in demand during the pandemic. In Our Hearts also supported our two rapid response funds, the Community Response Fund and the Emergency Community Support Fund, which we delivered with our partners.
Vital Signs Reports
Years active: 2006–2019
Vancouver Foundation published Vital Signs reports to understand community participation and connections in BC. Vital Signs is a national initiative by CFC that measures:
the vitality of our communities
social and economic trends
quality of life in Canada
Working on Vital Signs has helped inform and guide our work as a funder, partner, and convener.
Connect and Engage Reports
Years active: 2012, 2017
We released two reports on social isolation and loneliness in Metro Vancouver. Today, the findings in these reports attract media traction and popular interest.
Our 2012 Connect and Engage report revealed that people felt Metro Vancouver was a hard place to make friends. Many residents also considered their neighbourhood connections as cordial but weak. They also noted that participation in community life was declining.
Our 2017 Connect and Engage report found that roughly 25% of Metro Vancouver residents still felt isolated. Community participation also dropped since the 2012 report. This was especially true for young adults and low-income households. Despite this, the respondents noted that they knew how they wanted to meet new people and were open to expanding their circle.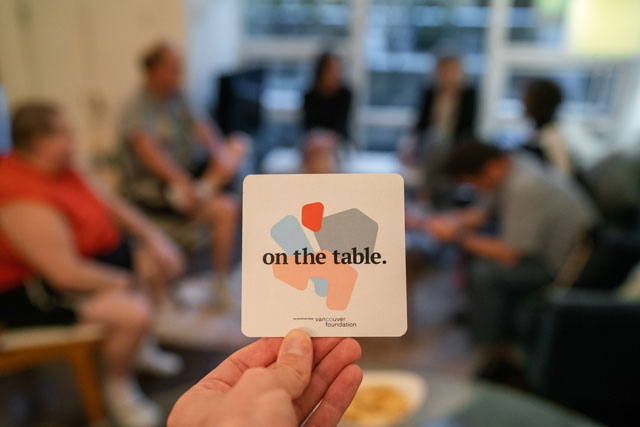 On the Table
Years active: 2018