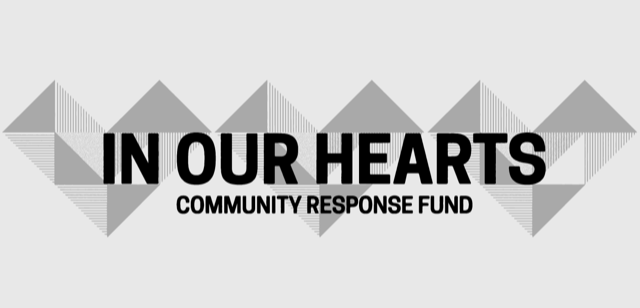 Community Response Fund: Update
Last updated: October 5, 2020
Note: We are no longer accepting donations or new applications to the Community Response Fund at this time. We encourage further donations to address pressing community needs, such as COVID-19 response and recovery, through our Community Impact Fund.
---
The Community Response Fund deploys essential relief to charities in BC that provide health and social services and arts, culture, and community benefits that have been impacted by COVID-19 and its economic consequences.
The Fund
Total granted out: $17.4M
Total fund amount: $17.4M
Founding Donors
United Way Lower Mainland
Anonymous individual donors to Vancouver Foundation
Grant Recipients
June 30
June 19
Campbell River Hospice Society provides caring and compassionate support to children and adults experiencing end-of-life or grieving through a variety of services at no cost.
Vancouver Island University Foundation's purpose is to oversee management of the Foundation's endowment and, working with the Office of Advancement & Alumni, raise money to support Vancouver Island University's scholarship and awards program and VIU fundraising activities.
Bridges for Women Society is a gutsy, innovative nonprofit inspiring diverse women impacted by violence or abuse, to reclaim their lives and build economic stability.
Disaster Aid Canada's mission is to provide and assist in delivering humanitarian aid, shelter, sustainable water systems and hygiene products to people affected by natural and other disasters.
Pacifica Housing Advisory Association's mission is to be a leading innovative provider of affordable homes and support services that contribute to the independence of individuals and families.
West Kootenay Environmental Centre Society is a non-profit community-driven organization that brings together local residents to protect the natural environment while building just, equitable, healthy, and livable communities in the West Kootenay region.
Victoria Dandelion Society is committed to supporting our street family, one person at a time. We offer unconditional love to all who come our way and advocate for the voiceless, restoring hope in the places most affected by physical and relational poverty.
Kamloops Family Resources Society's vision is a community where families have the support and personal capacity to overcome life's challenges and reach their desired potential.
Together Against Poverty Society (TAPS) is one of the largest providers of free, face-to-face legal advocacy for people with income assistance, disability benefits, employment standards, and tenancy issues.
Sooke Shelter Society is a grassroots charity working together to increase access to affordable housing for those with lower-income, to prevent and end homelessness in Sooke, BC.
Salvation Army Kelowna Community Church offers seniors' drop-in programs, weekly children and youth programs, and emergency disaster services, and operates three thrift stores in the the Kelowna area.
Hope for the Nations is a Kelowna-based NGO, empowering children at risk to become children of change.
Okanagan-Similkameen Neurological Society's mission is to maximize the developmental growth, emotional health and creative capacity of children and youth in the South Okanagan Similkameen through early intervention and family centred care.
Hospice Society of the Columbia Valley exists to assist individuals and families in recognizing and accepting death as a part of life. We support individuals and families during the dying and grieving process.
Desert Valley Hospice Society is committed to supporting excellence in the delivery of hospice palliative care and end-of-life services for residents of the communities of Oliver, Osoyoos and Okanagan Falls.
Cariboo Pioneer Centre, Lac La Hache, BC OAPO 176